MADE POSSIBLE
Sustainability made possible for eco-minded packaging company.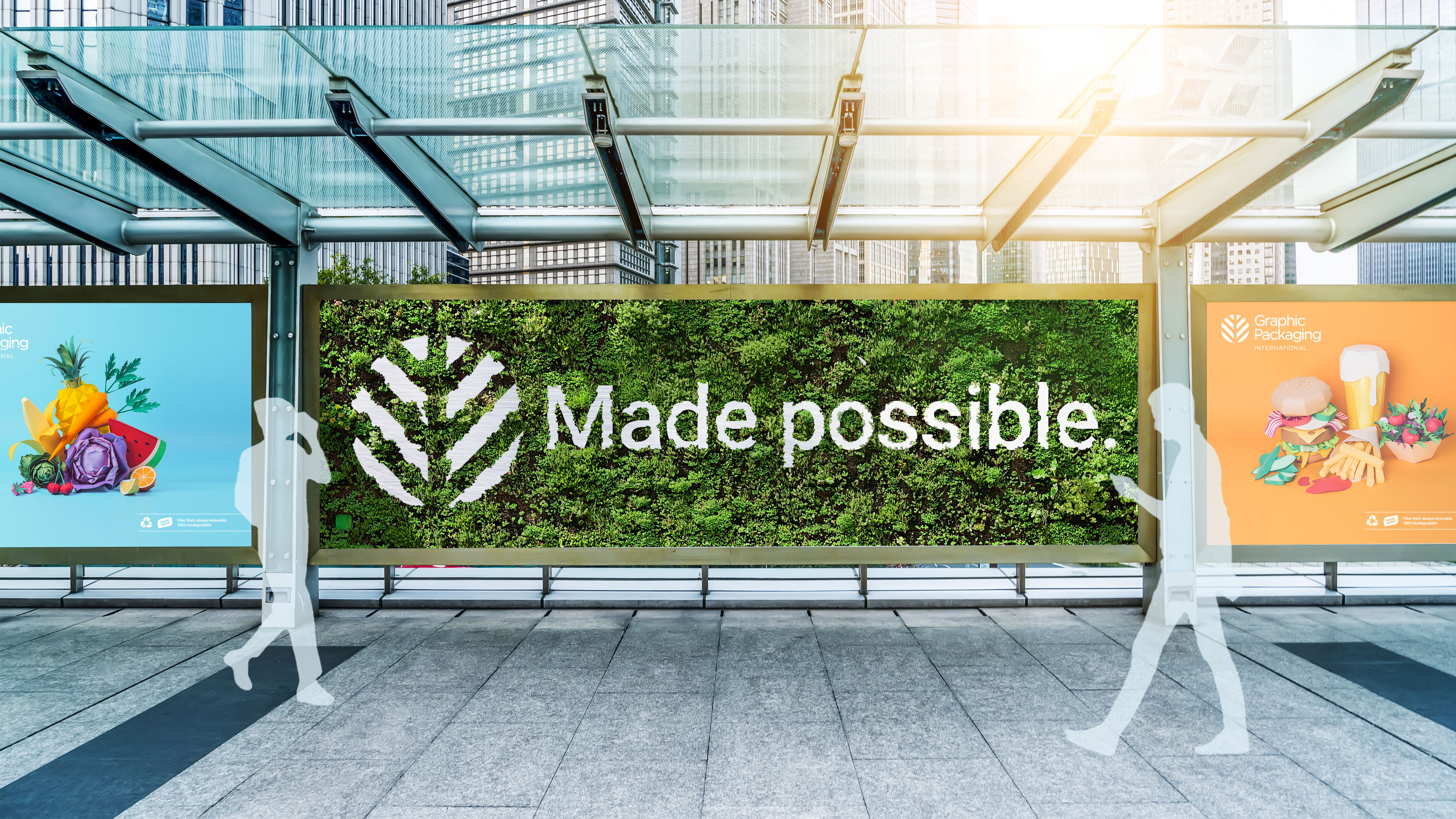 It's not every day that you get the chance to completely re-develop the visual identity of a company...a "re-brand" as we tend to call it in le industry. But when the chance comes it cannot be taken lightly.

Graphics Packaging International (GPI) is a leader in the design and manufacturing of packaging for commercial products, creating solutions for brands like Coca-Cola and Unilever. They also happen to be a huge presence in the sustainability sector due to their packaging material being made out of completely regenerative materials that they also aid in the regeneration of. When GPI came to MX with a need to evolve their brand, one of their biggest action items was to bring their sustainable solutions to the forefront of their presence. They wanted to do this by developing a campaign that would determine their look and feel moving forward and establish their presence.

This particular campaign idea, "Made Possible", felt visually groundbreaking to me because of it's possiblitiy as an idea to completely determine the undercurrent of so many of our client's communication lines. The ethos of the idea could really run the gamet of expressions, from compostable installations to packaging printed on recycled, renewable materials - Made Possible illustrates a world that only GPI can fully make possible by offering such green solutions.

I loved the idea of our "origami food" world popping out of its boundaries, whether those specs were the width of a billboard or if they were simply a poster. The subtle growth hinted at in this decision reflects the way our own world is decided by our choices.


(5.01) Office concept
(5.02)
Dual-billboard concept

(5.03) Poster Advertisement concepts
Target: McDonalds, Chick-Fil-A, Burger King, etc.

Role: Art Director
Agency: Mx Group
Client: Graphics Packaging Internation (GPI)