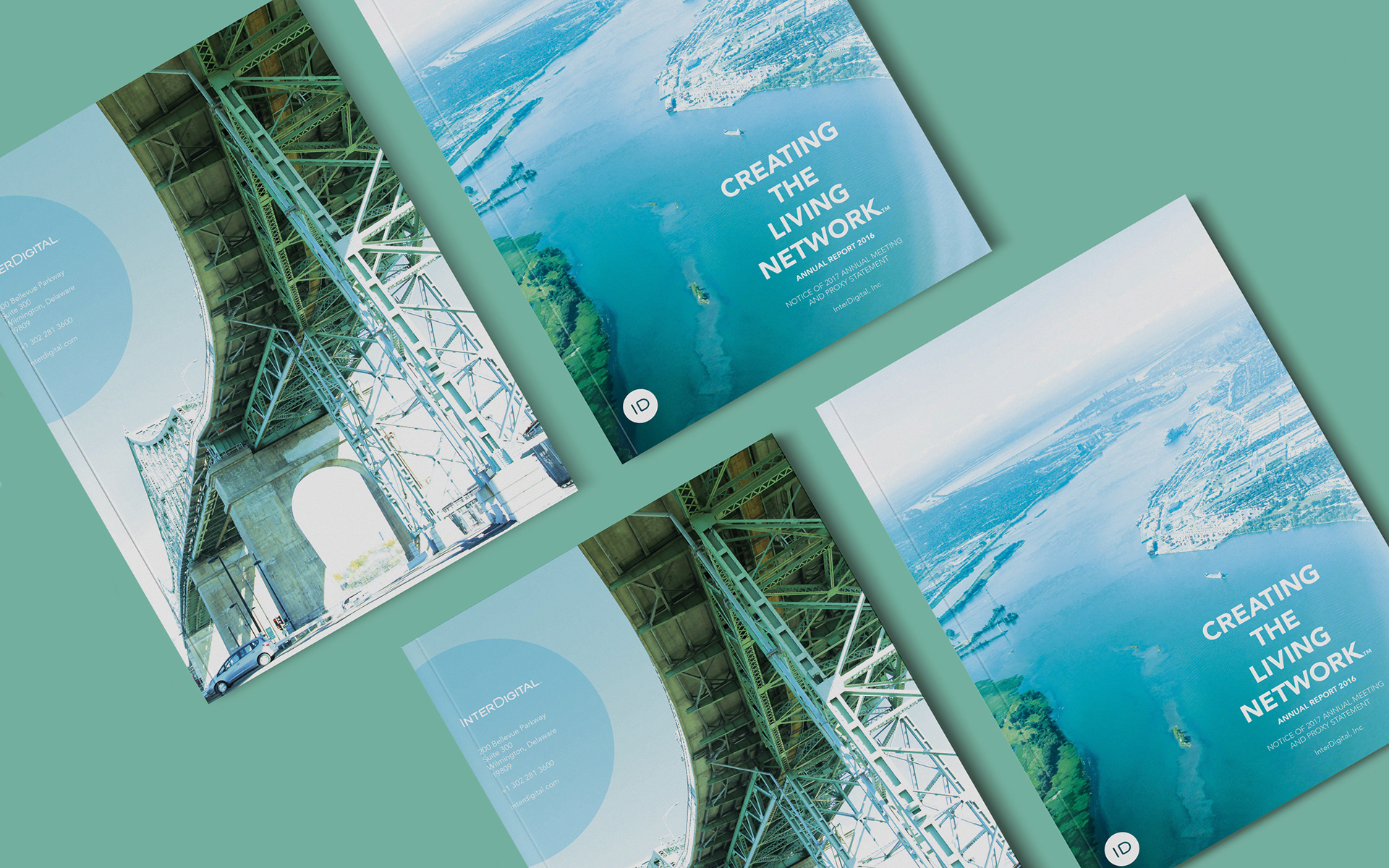 During the summer of 2016 I was working as the design intern at a wireless patent company, InterDigital Communications. During this internship, amongst a lot of designing marketing materials and email footers, I was asked to design an advertisement for their 5G sector. The year prior, the Head of Communications at InterDigital had created a tagline, "Creating the Living Network" for the company that was revolutionizing the way the company was marketing themselves. Previous InterDigital marketing collateral featured mainly imagery of skyscrapers, urban scenery, occasionally tech chips or corporate environments. I didn't feel that the images I had access to could bring home the idea of humanism and social unity that I felt the tagline was conveying about wireless technology. 
I called upon a friend of mine from my Central Saint Martins days, Tallulah Maskell-Key, a bachelors graduate of Goldsmiths University and incredibly talented street photographer. You can see her work here; http://tallulahmk.wixsite.com/isobel. She was hired to go to almost every location that InterDigital had an office in and to interact with the city, taking pictures of the culture, the way of life, the people. She then also took pictures of each InterDigital office in these locations, bringing a fresh perspective to the corporate environment. Utilizing these photos, I created the advertisement below. 
The marketing team at InterDigital loved the advertisement and due to it's success, I was asked to begin designing a potential cover for the next years annual report. Using Tallulah's photography for InterDigital once again, I set about creating a cover for the annual report that I felt could continue to embody a sense of humanism that is rarely seen in the tech industry. When I came across a photograph (on the cover below) that Tallulah had taken looking out of a window at the city of Montreal and the division of land via Lac St-Louis (North vs South Shore) I knew that it had to be the cover. 
Looking at this photograph I see, above all, civilization. I see industry lining the shores, ports and boats shipping container goods, I see houses, I see cars, I see life. The intersection between these intrinsic things is where the technology comes in, but it doesn't need to be said. It is clear. Whether you focus on travel, communication, industry or community, there is no denying that the world that we currently live in runs on technology. What a better way to state how purposeful the work of a wireless company is than to not really have to say it at all. The evidence is all around us. 
Needless to say, InterDigital really loved the cover and after my internship was over, contacted me on the cusp of 2017 to design the entire annual report. Truly my first large corporate project to date, the entire experience was an honor. I learned so much from the experience, from learning how to properly set up a massive document for print production to learning how to liaise with a professional printing company, namely, R.R. Donnelly. At the end of April 2017 the publication was printed in an edition of several thousand and was distributed to all shareholders and every InterDigital office internationally.