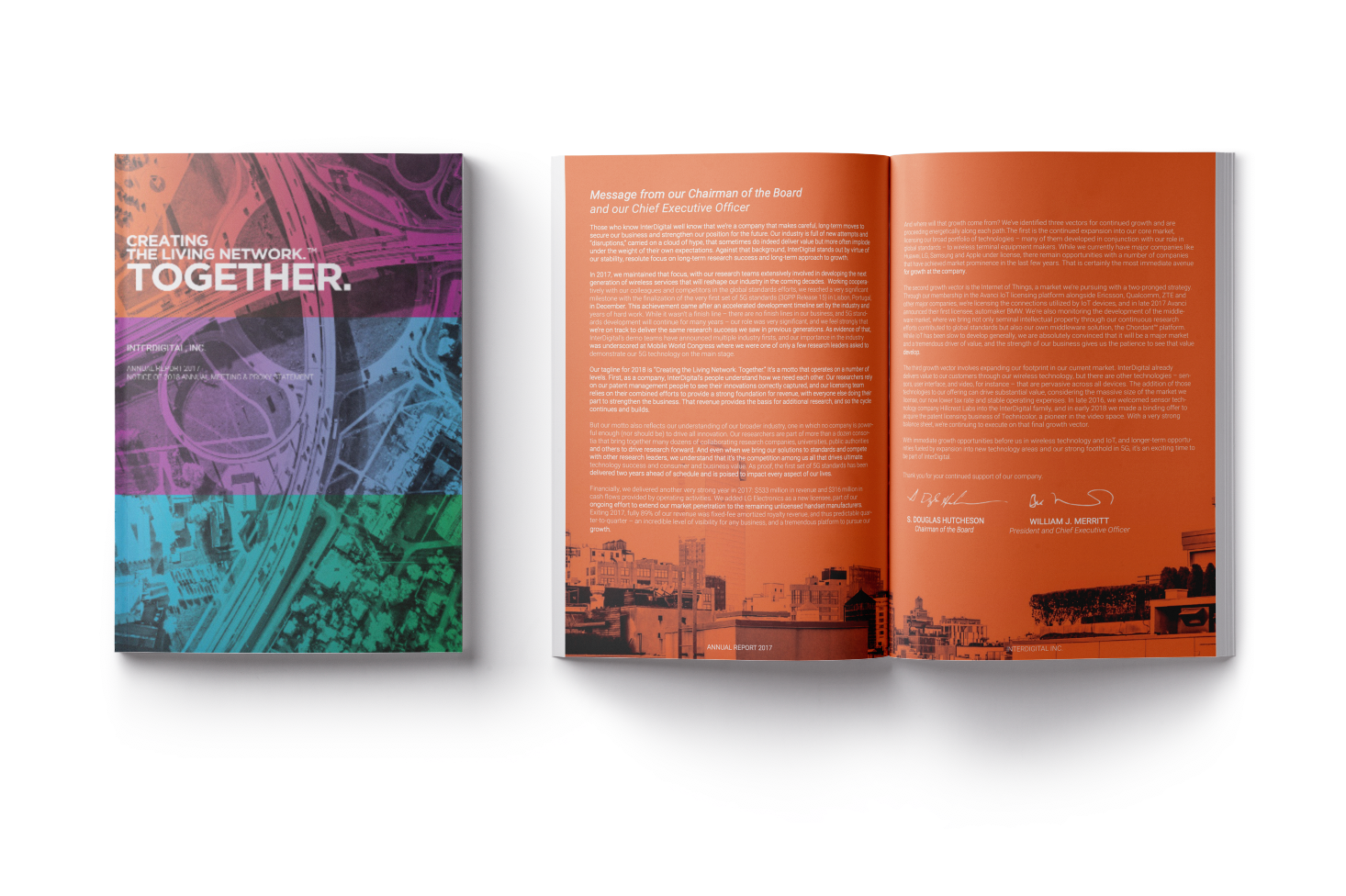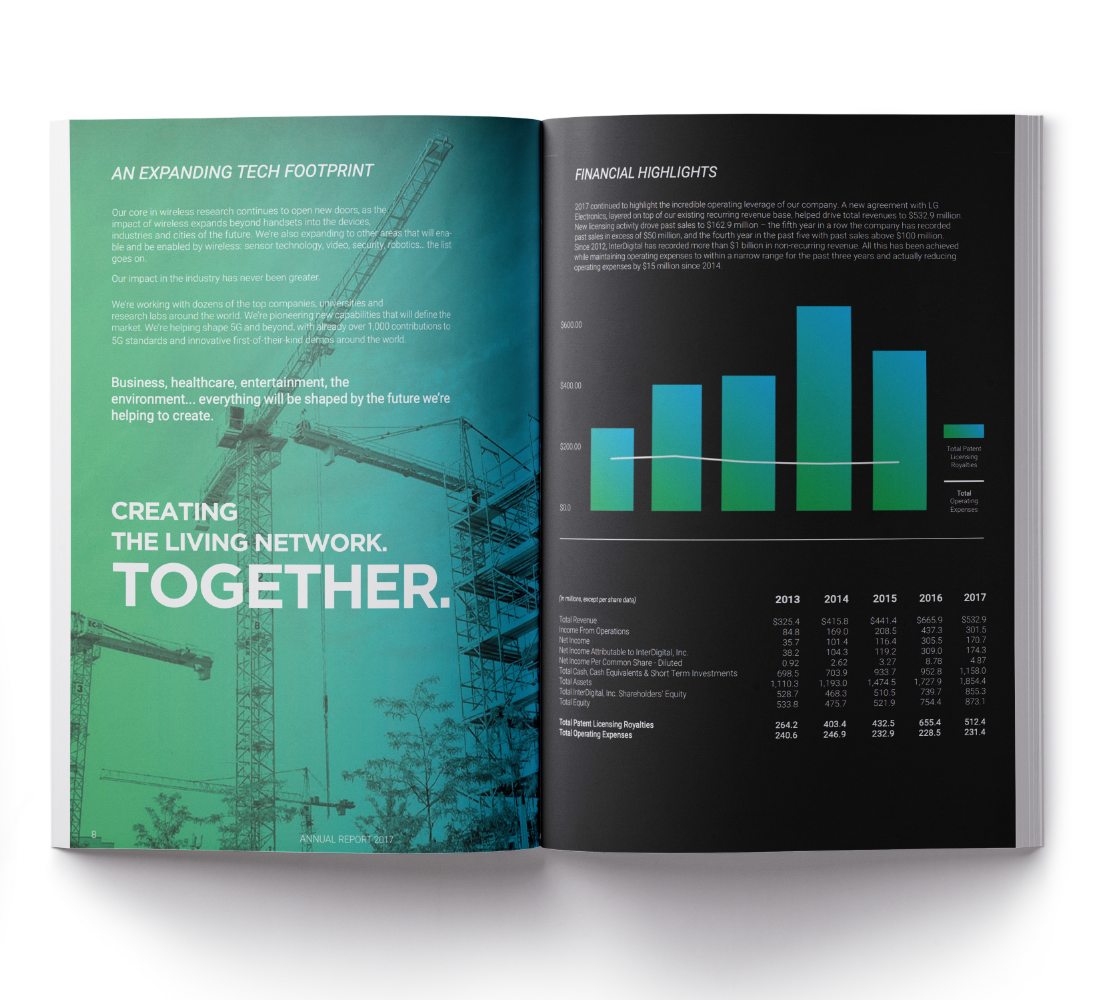 As of 2018, InterDigital Communications was closing a deal with Technicolor up to obtain several video assets. Despite the fact that InterDigital wanted to fully integrate these assets into their brand, the fact that the assets had originally been developed and used by a brand as iconic as Technicolor was something that InterDigital felt it was important to celebrate, especially in the development of their annual report.
In my first conversations with InterDigital it became clear how important this nod to Technicolor was to their identity and the way it would eventually evolve. Originally, the marketing team was convinced that they would have to add to their branding guidelines to achieve such an effect. However, upon looking back into InterDigital's branding guidelines (which I had the pleasure of editing and updating while I was interning at the company several years ago), I noticed a detail in the "color usage" section that I felt could be the key.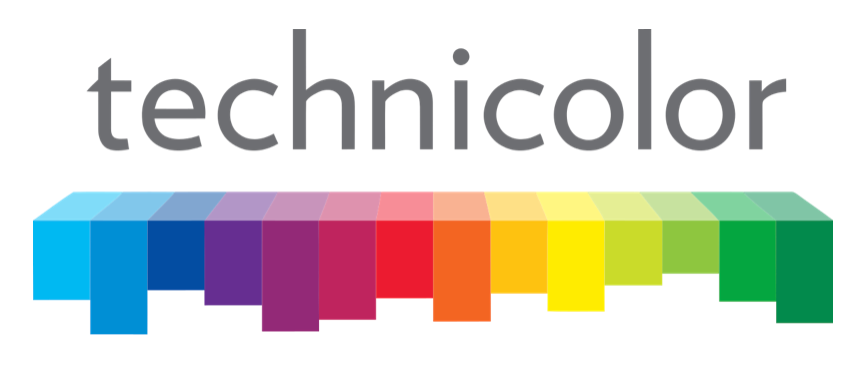 For a long time, InterDigital has used a series of gradients (formed from their integral color palette) that they originally developed to bring life to marketing materials, trade show booths and general collateral and to aid in exemplifying the incredible diversity and vitality of the company. The colors used to create these gradients (as part of the ID brand) embodied a similar, albeit unique, parallel to the ascending rainbow of colors represented in the Technicolor logo.