DESIGN & PRINT PRODUCTION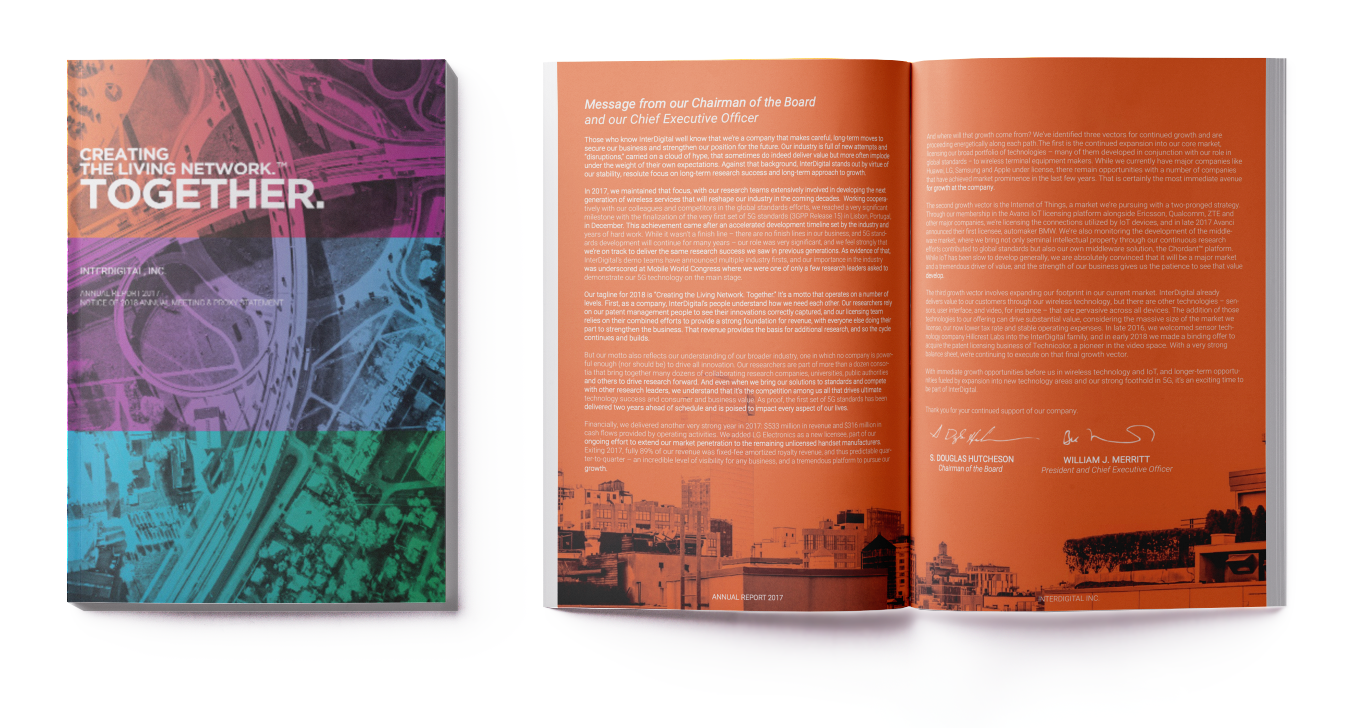 In 2018, InterDigital Inc. was closing a deal with Technicolor to obtain several video-related patents. Despite InterDigital wanting to fully integrate these assets into their brand, the fact that the patents had originally been developed by a brand as prolific as Technicolor was something that InterDigital also wanted to celebrate, especially in the development of their annual report.
In my first conversations with InterDigital it became clear how important this nod to Technicolor was to their identity and the way it would evolve from the purchase of these new patents. Originally, the marketing team was convinced that they would have to re-interpret their branding guidelines to evolve. However, upon looking back into InterDigital's branding guidelines (which I had the pleasure of editing and updating while I was interning at the company several years ago), I noticed a detail in the "color usage" section that I felt could be the key.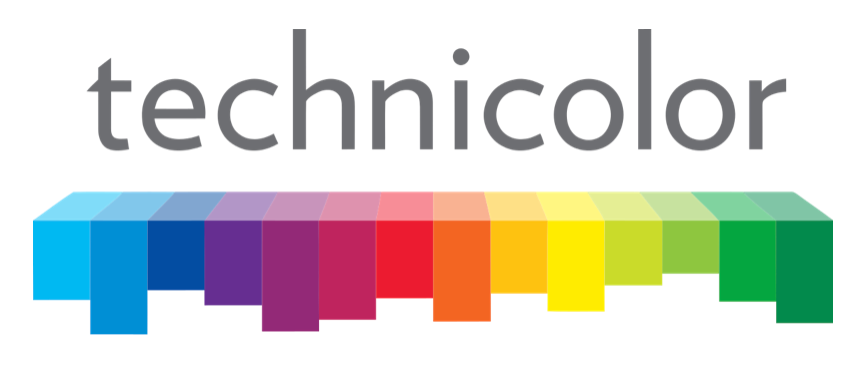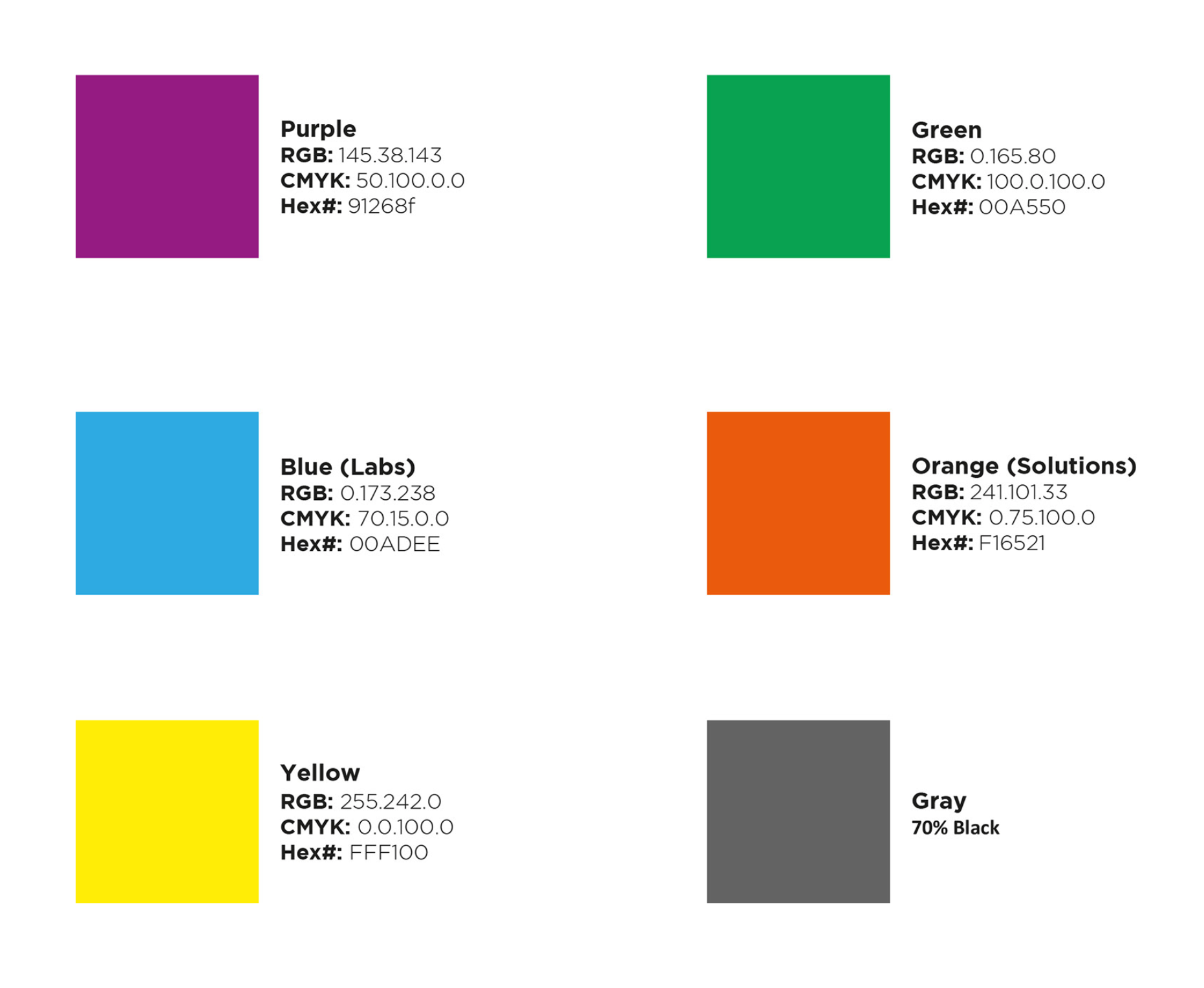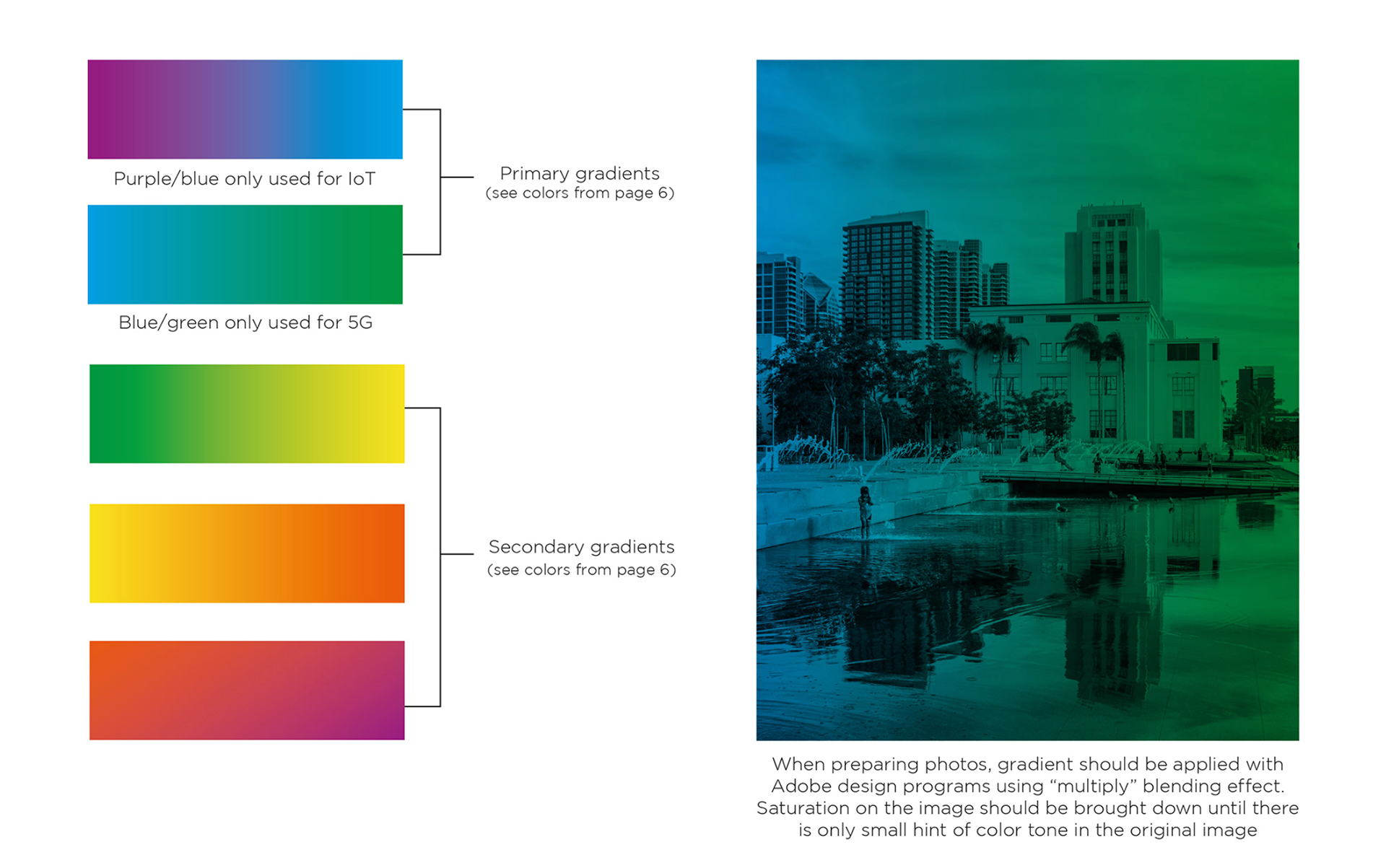 InterDigital has used a series of gradients (formed from their integral color palette swatches) that they originally developed to bring life to marketing materials, trade show booths and general collateral and to exemplify the diversity and vitality of the company. The colors used to create these gradients (as part of the ID brand) embodied a similar - albeit unique - parallel to the ascending rainbow of colors represented in the Technicolor logo. I wanted to find a way to merge these two intersecting concepts in the thing they had in common about each other: merging similar colors, a rainbow. Breaking up imagery by creating descending gradients from those in the ID branding guidelines.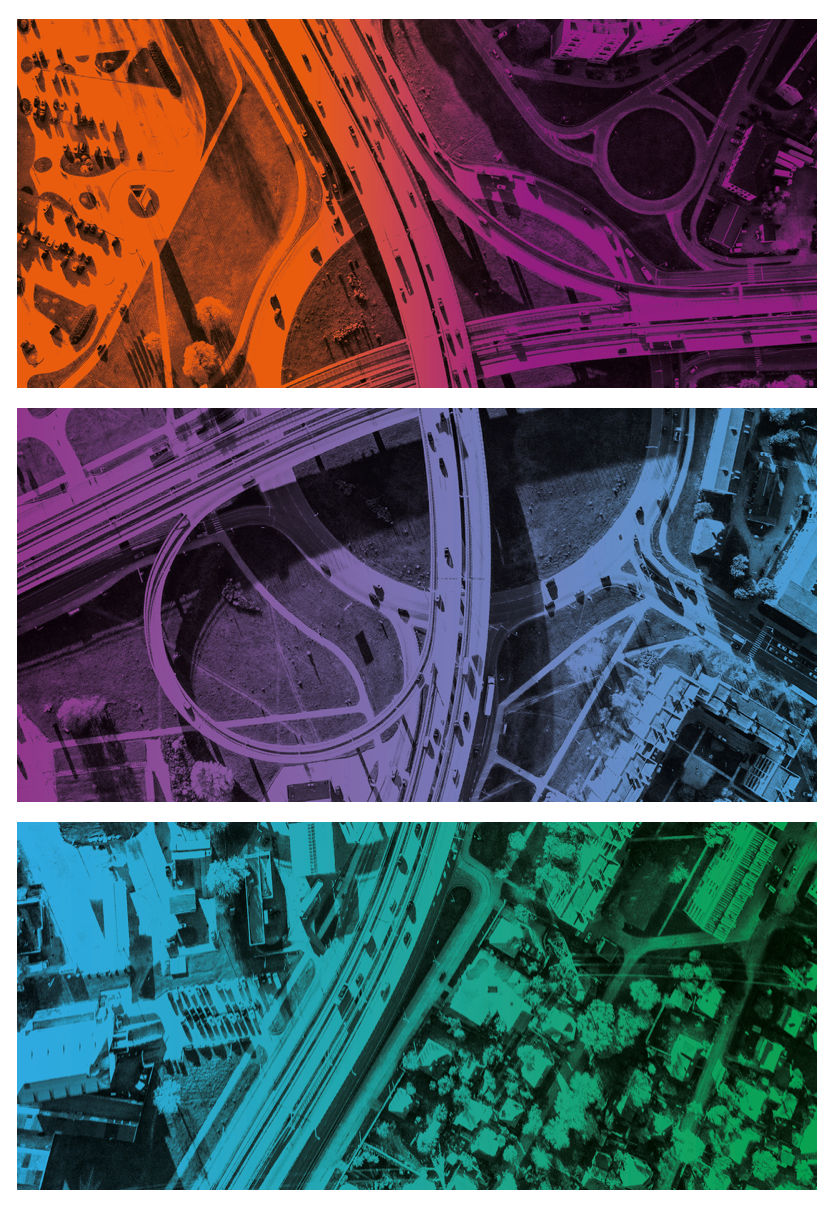 I brought the gradient-based imagery into the design throughout the publication. To add contrast, I brought in heavy black elements and backgrounds to offset vibrancy from the color treatments. The publication was printed on a matte finish with gloss/embossed effect in some of the details.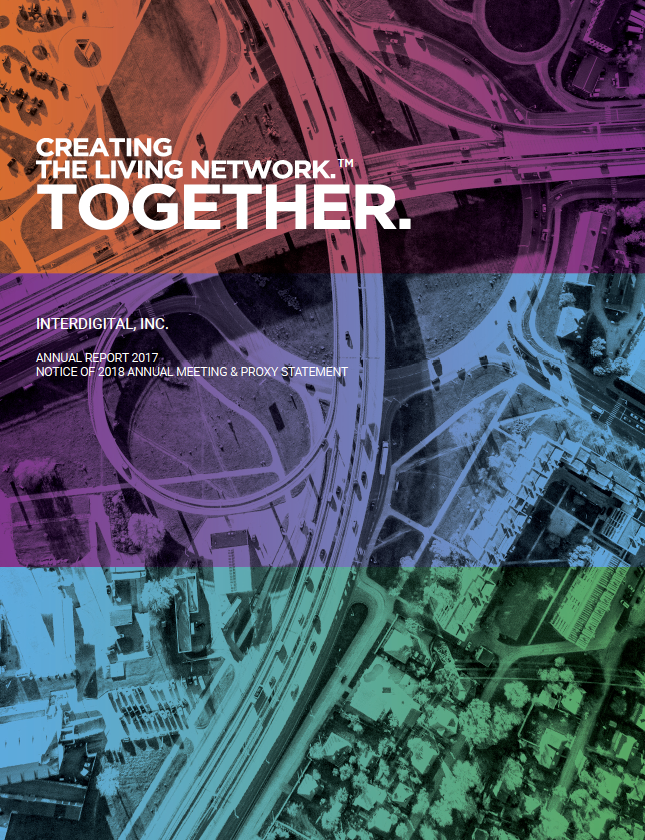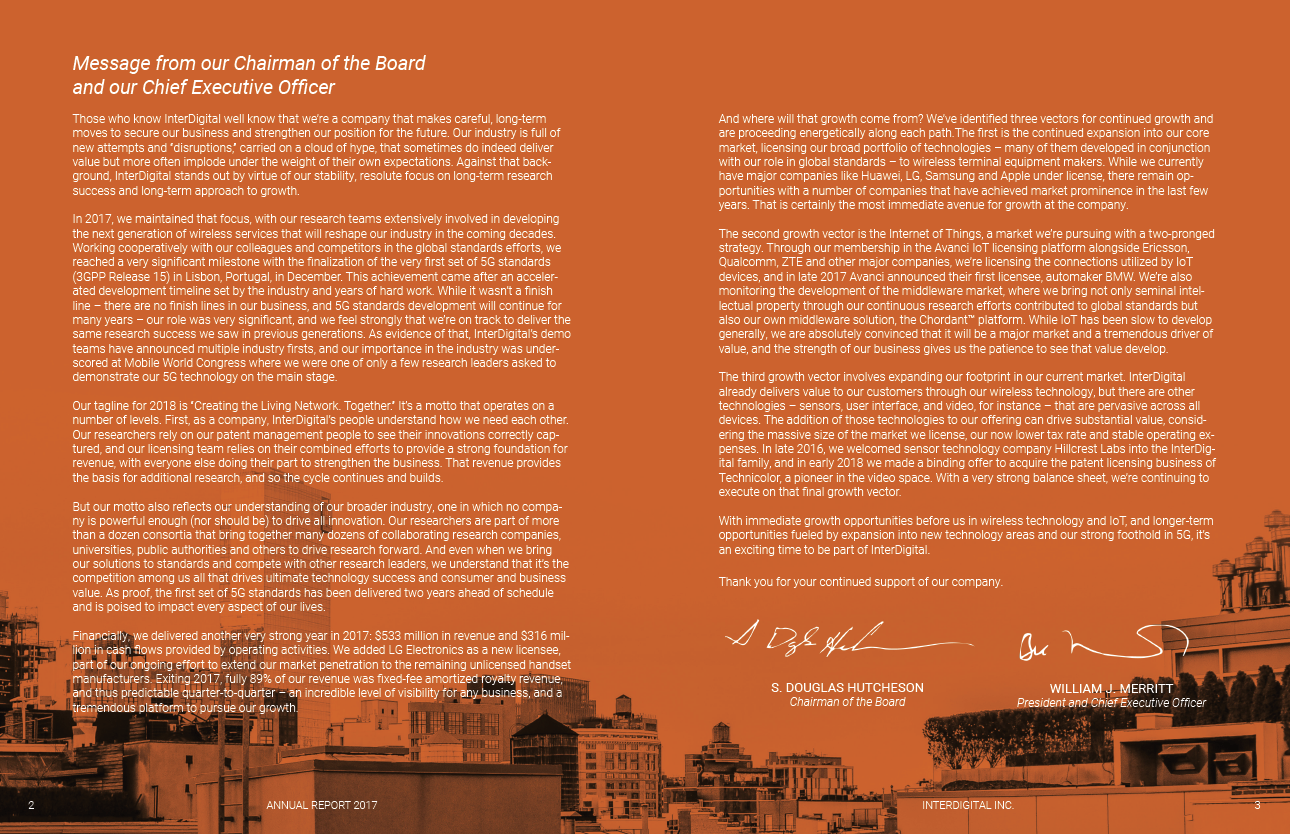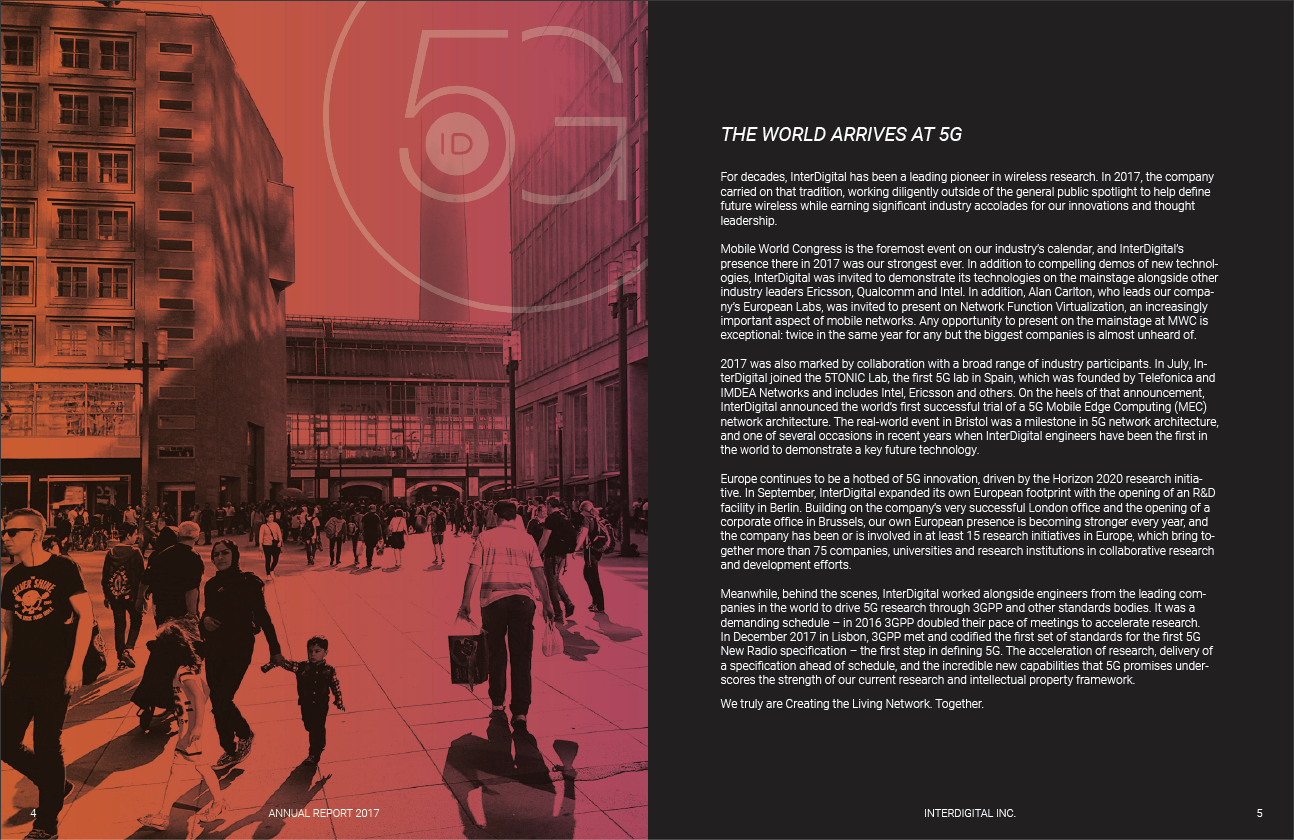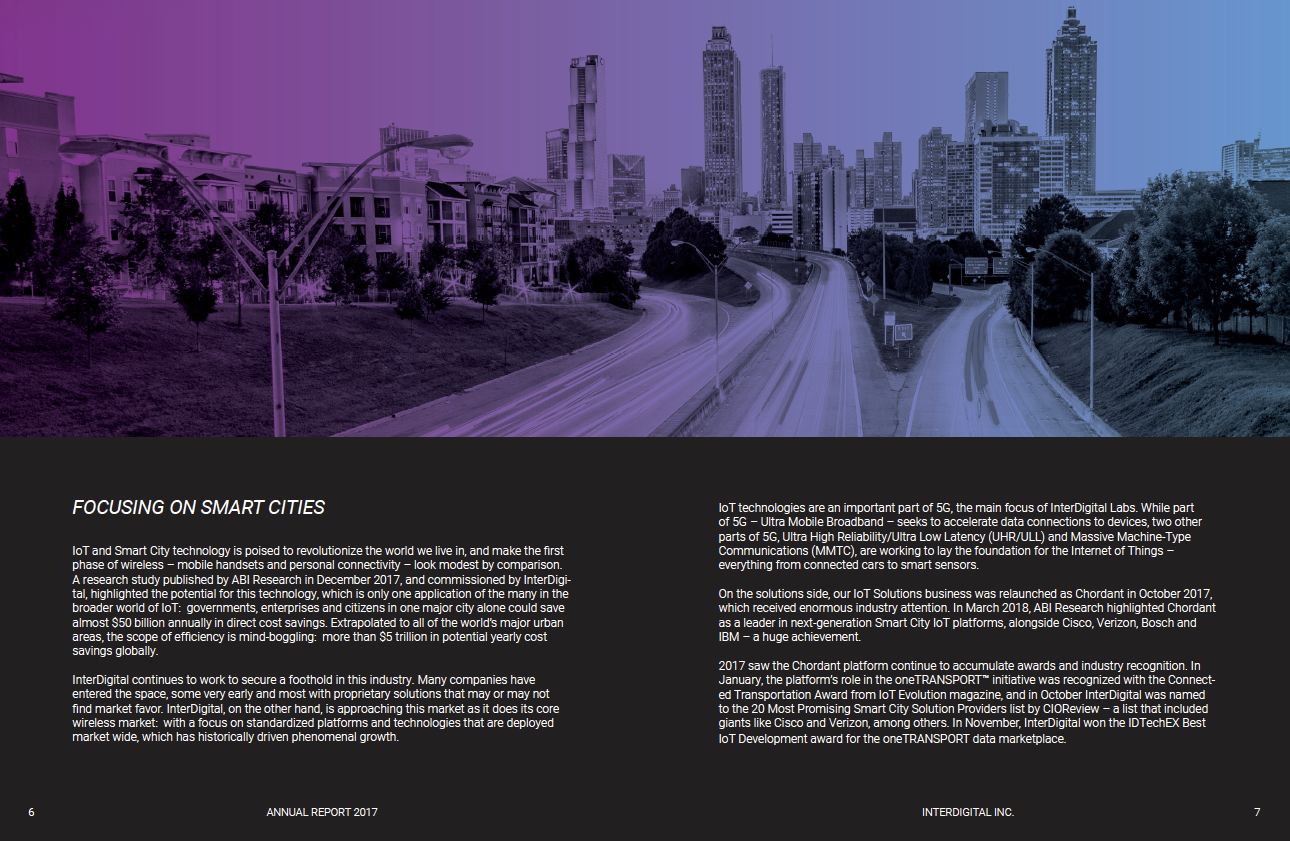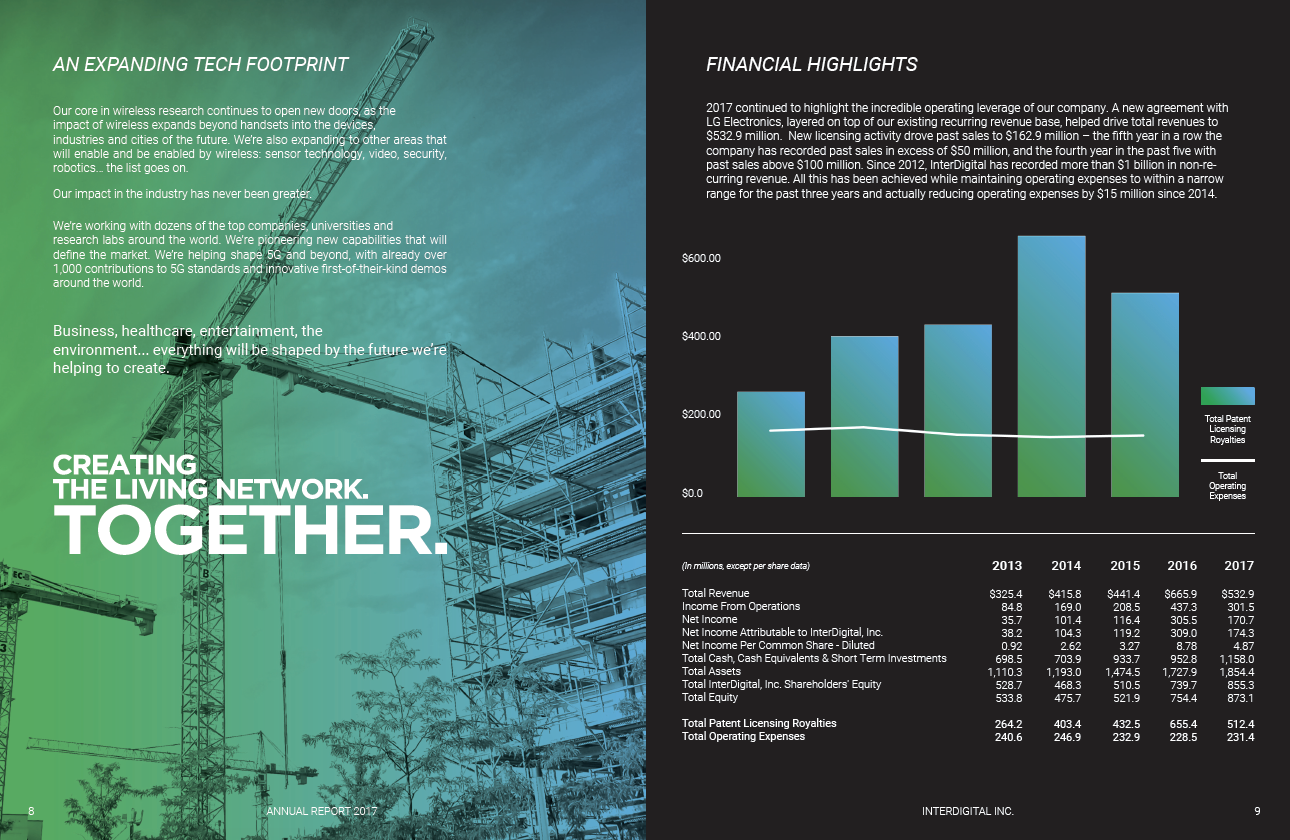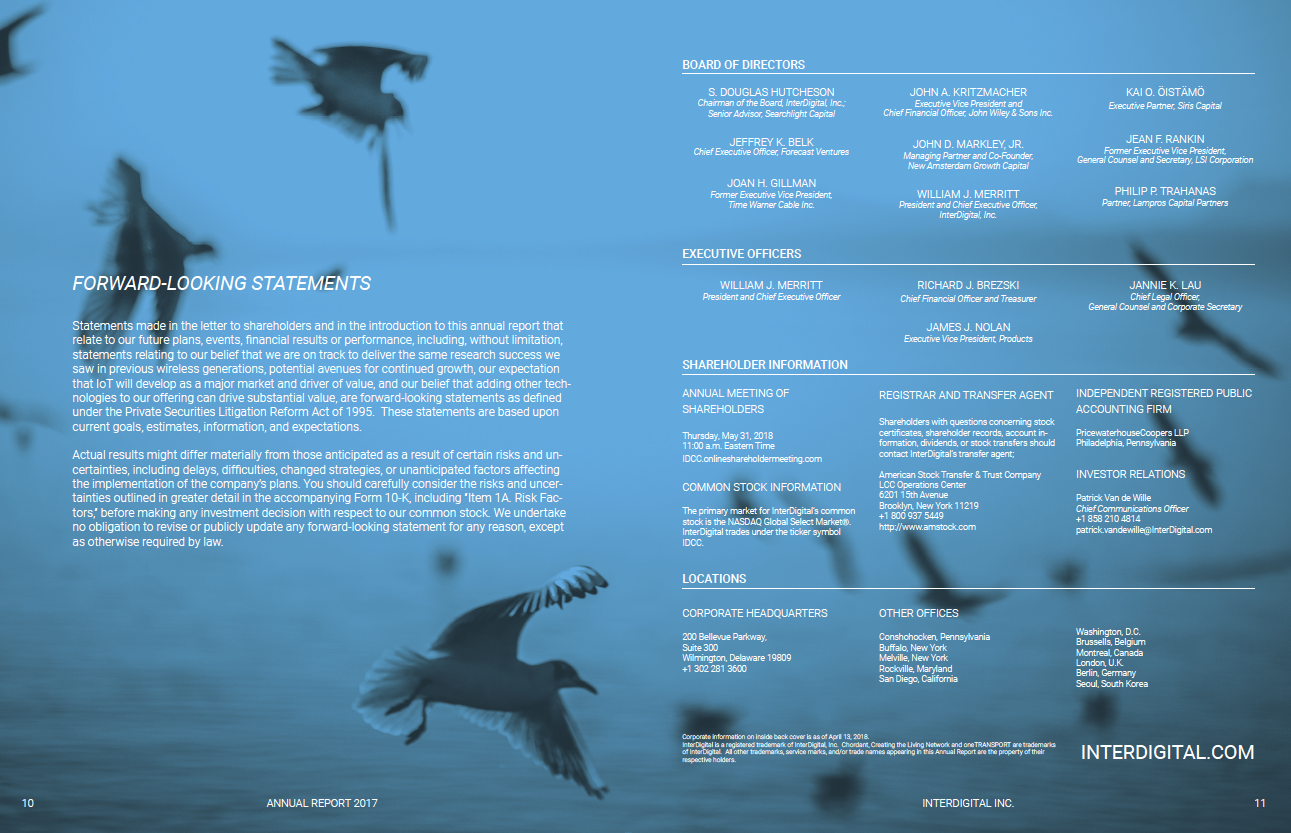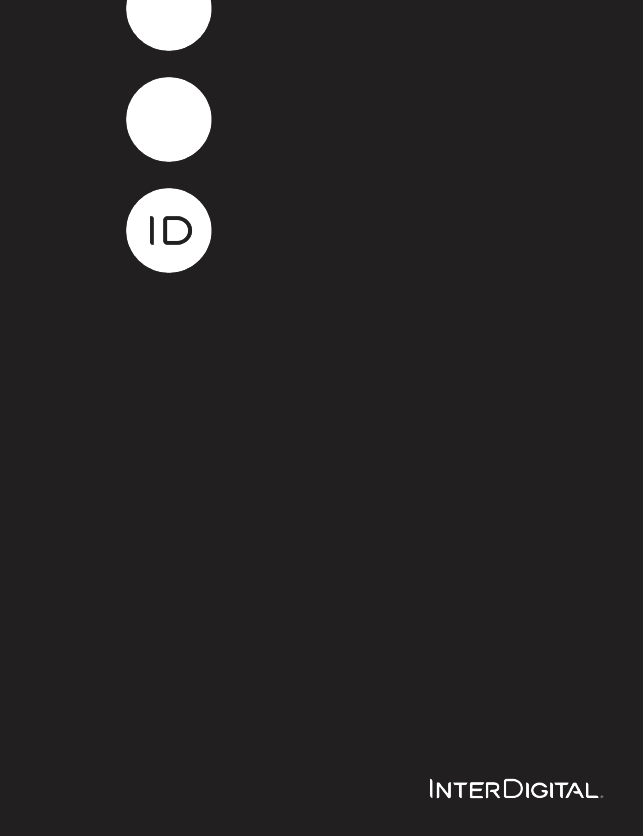 DESIGN & PRINT PRODUCTION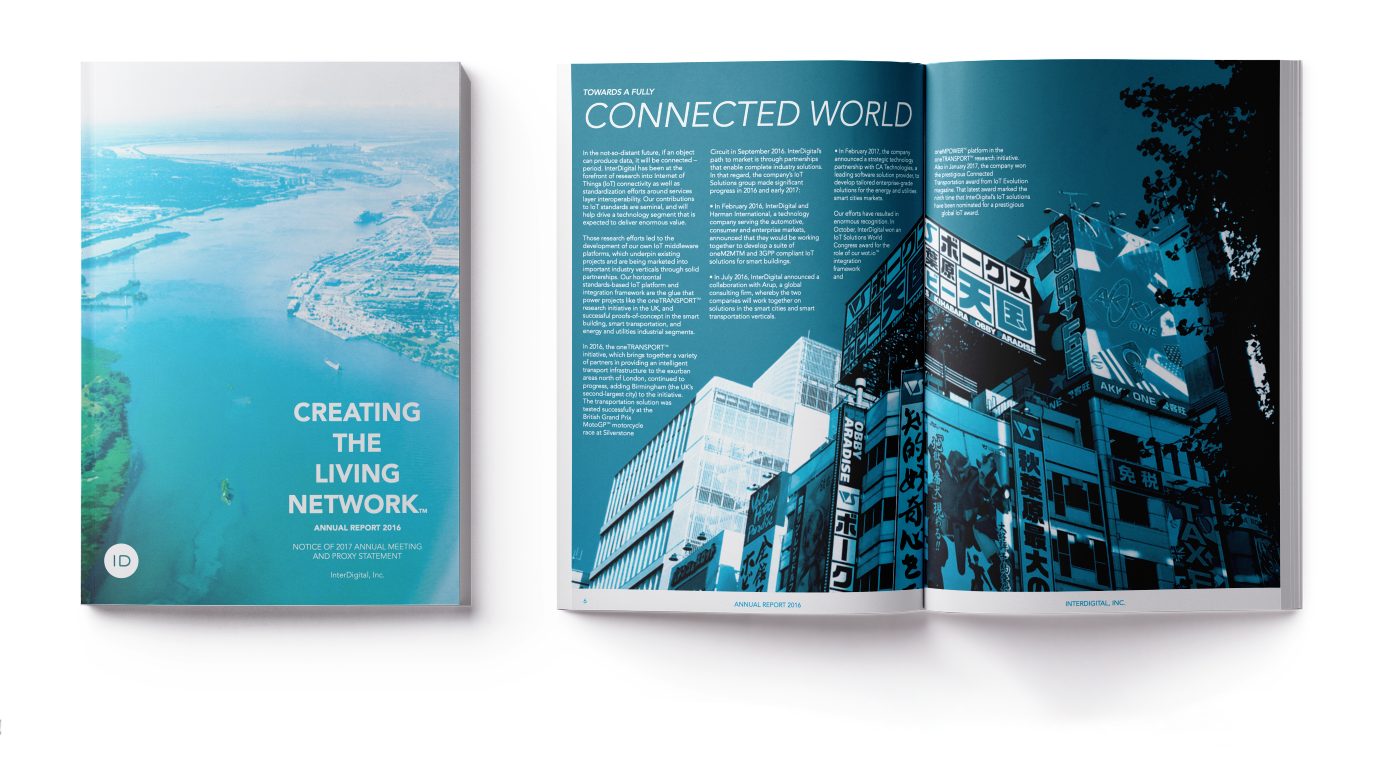 After completing my internship at InterDigital Inc. I continued to freelance for their marketing department throughout the senior year of my bachelors. In spring 2017 I was given the opportunity to design their annual report for the 2016-17 fiscal year. Having never designed a print publication of this degree for a corporate client before, I jumped at the opportunity. 
InterDigital had commissioned the work of a photographer I knew from school, Tallulah Maskell-Key, who specialized in street/life photography. I was actually the person who recommended her, ID wanted to step away from stock photography-esque, staged corporate photography, and I knew Tallulah would bring an interesting perspective to an office place. ID flew her to all of their main offices and asked her to shoot both the city and the office/employees there. The photography she produced brought a truly fresh perspective to the marketing of the company because it focused on real life more than a sparkly fantasy. Grand, complex imagery of cities and technology brought this publication to life and spoke to the worldliness of the tech sector.