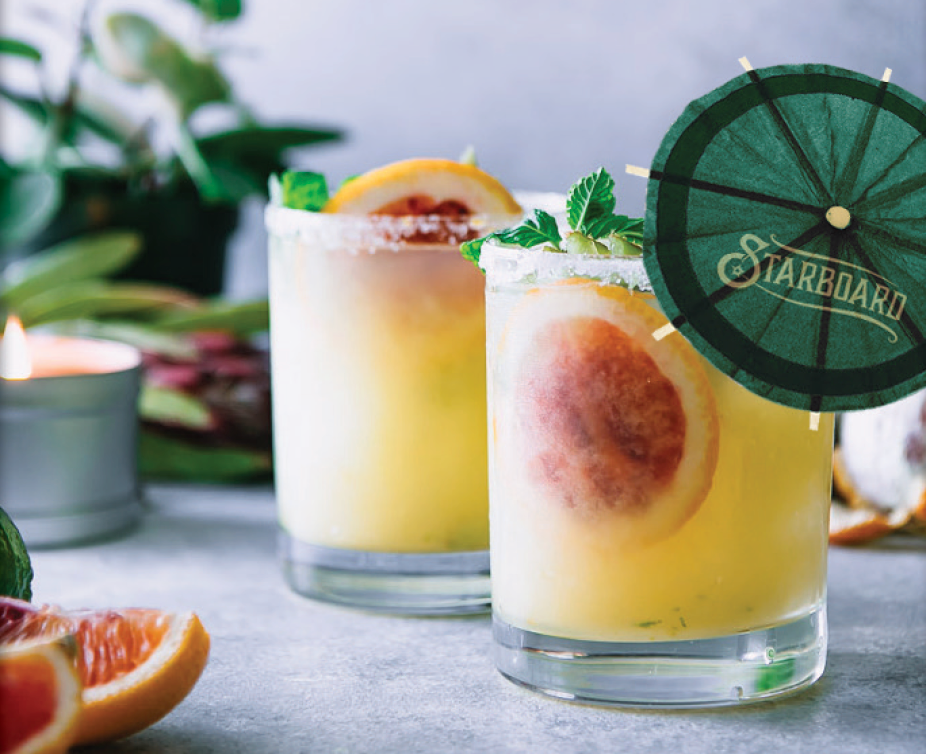 Ken Fulk, a celebrity interior design agency based in San Francisco - 
http://kenfulk.com
- contacted me to work remotely for a project to design the branding for a luxury family property in Martha's Vineyard. Their Creative Director supplied me with two concepts to develop, one of them being "Starboard" and I was to develop them into a logo, title, logotypes and subsequent mockups of these devices used to brand every day objects, towels, cocktail umbrellas. 
"Starboard" was a concept rooted in astronomy. For my preliminary sketches of the logotypes I focused on vintage astronomical tools like armillary spheres and symbols like the moon, stars, etc.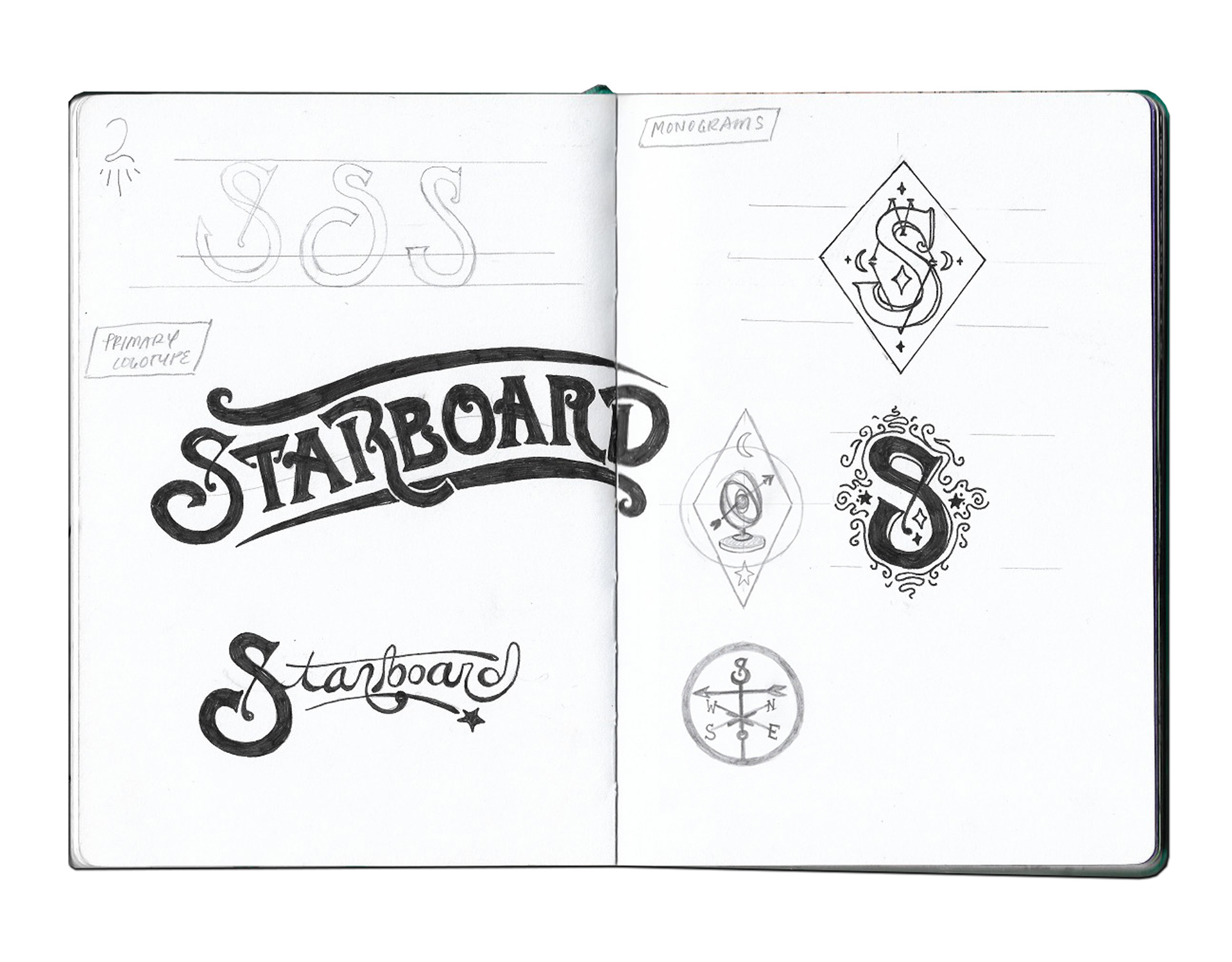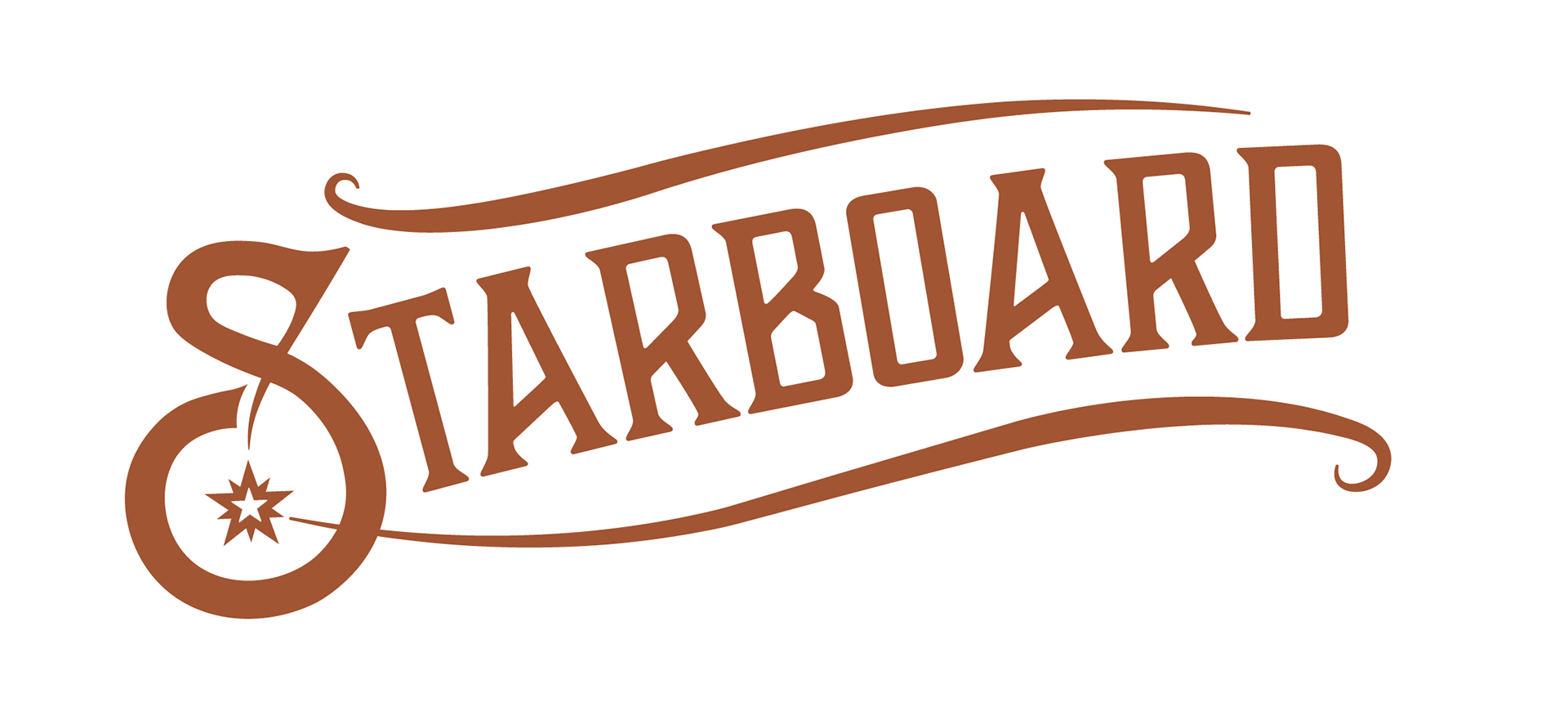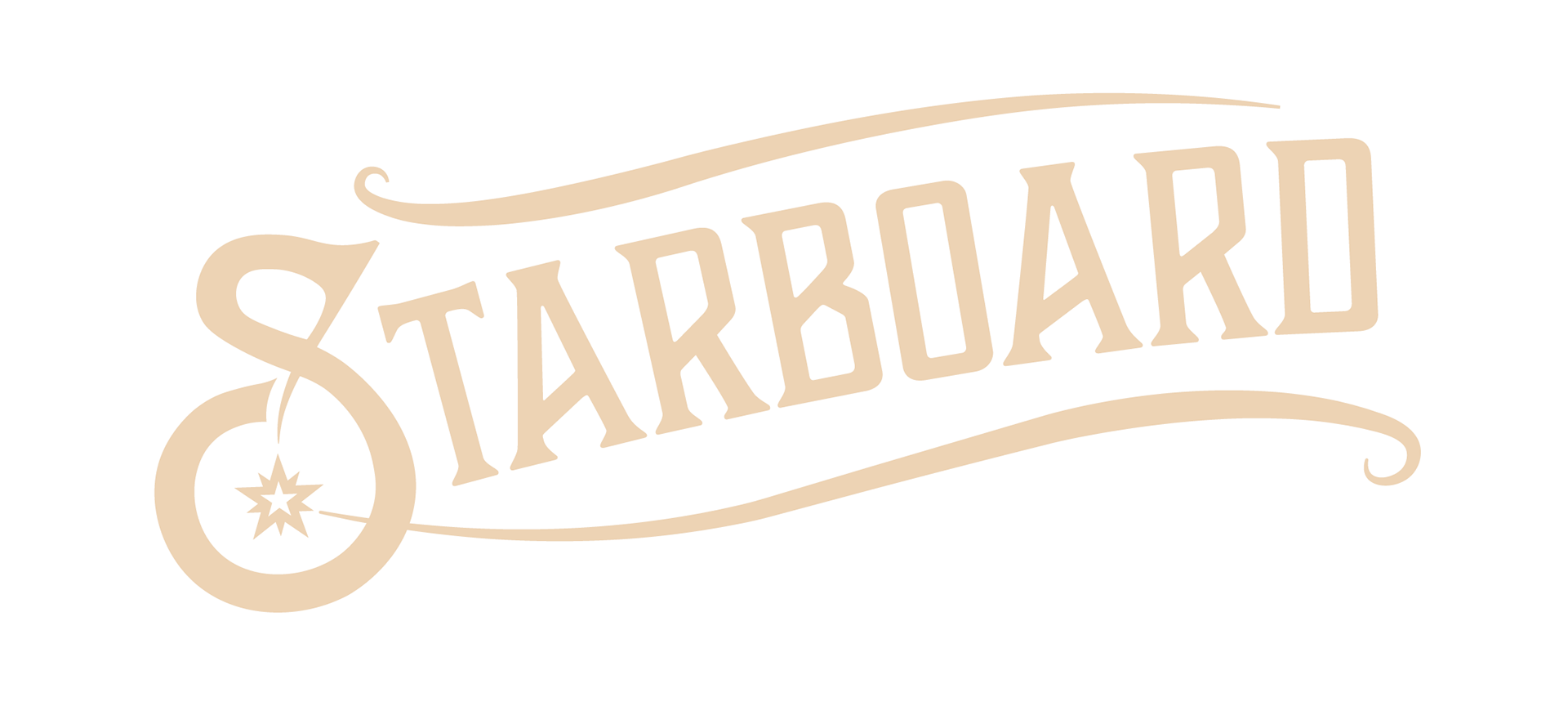 Above: Variations on logo colors. Below: Variations of the logotypes.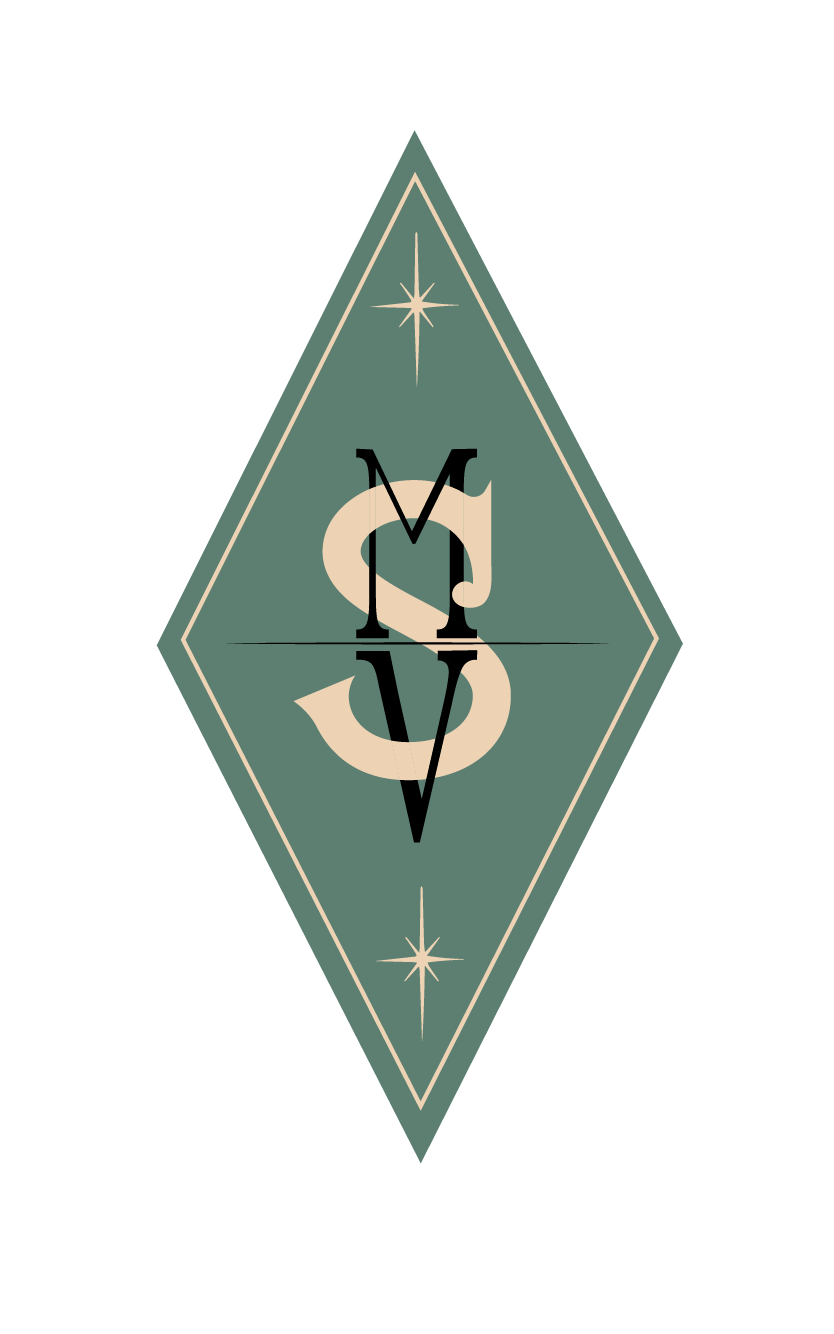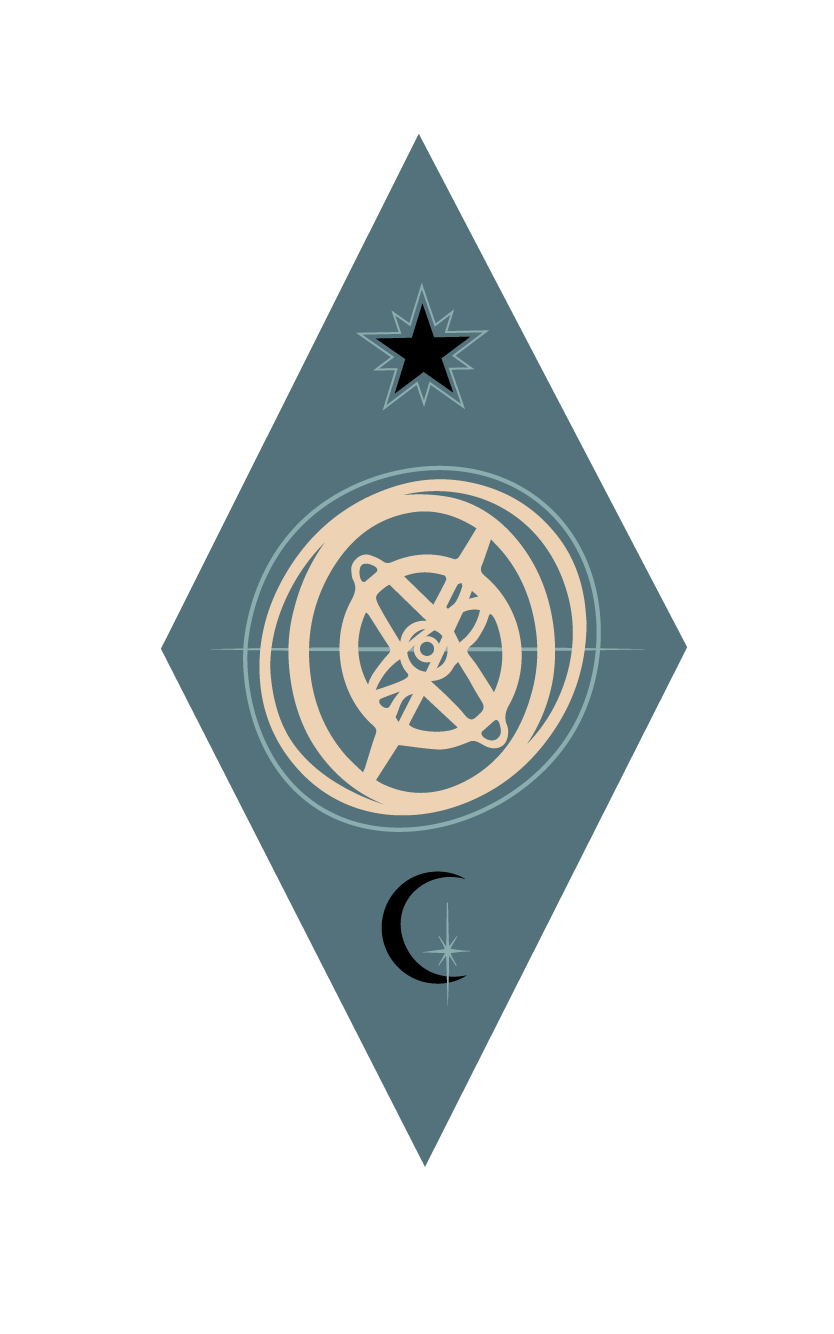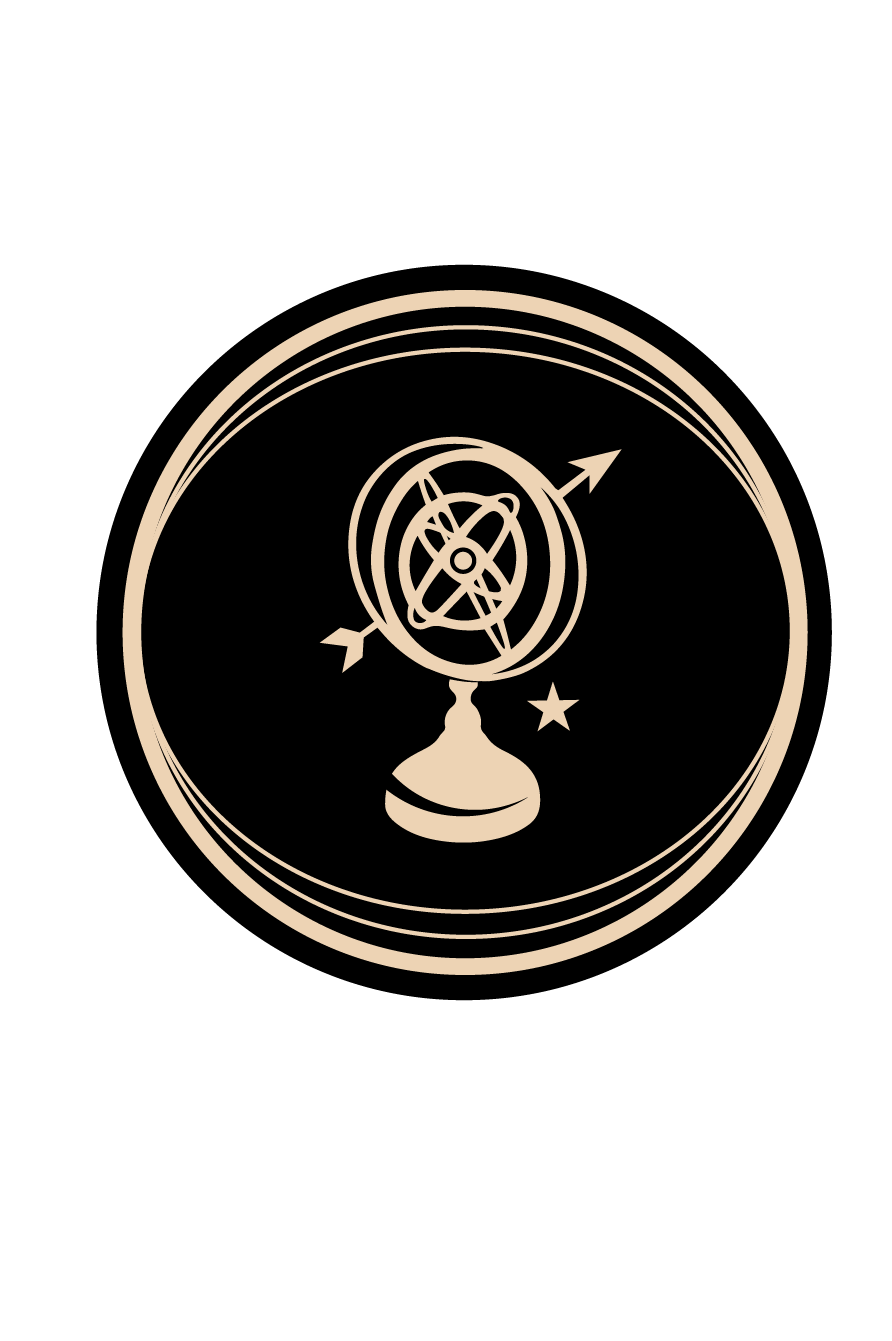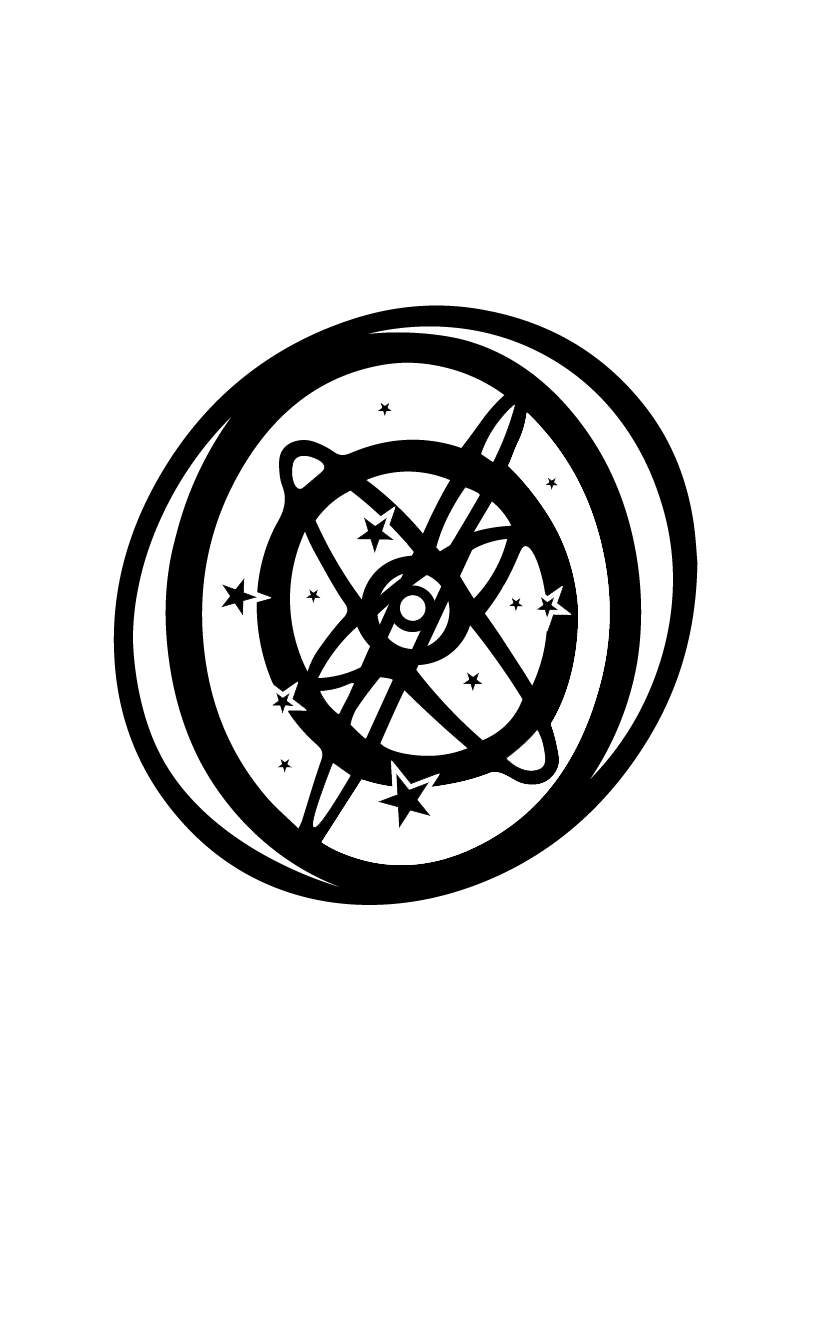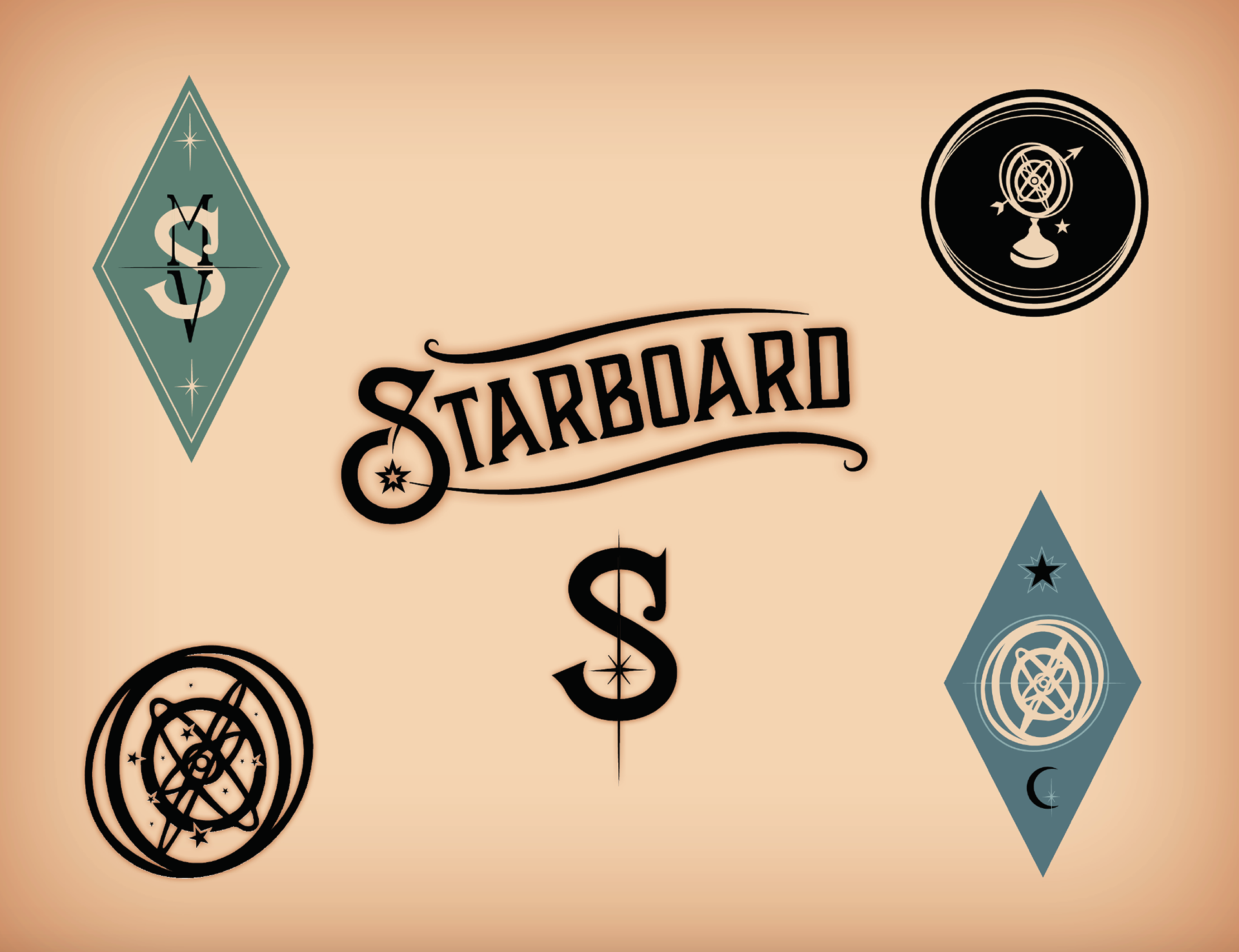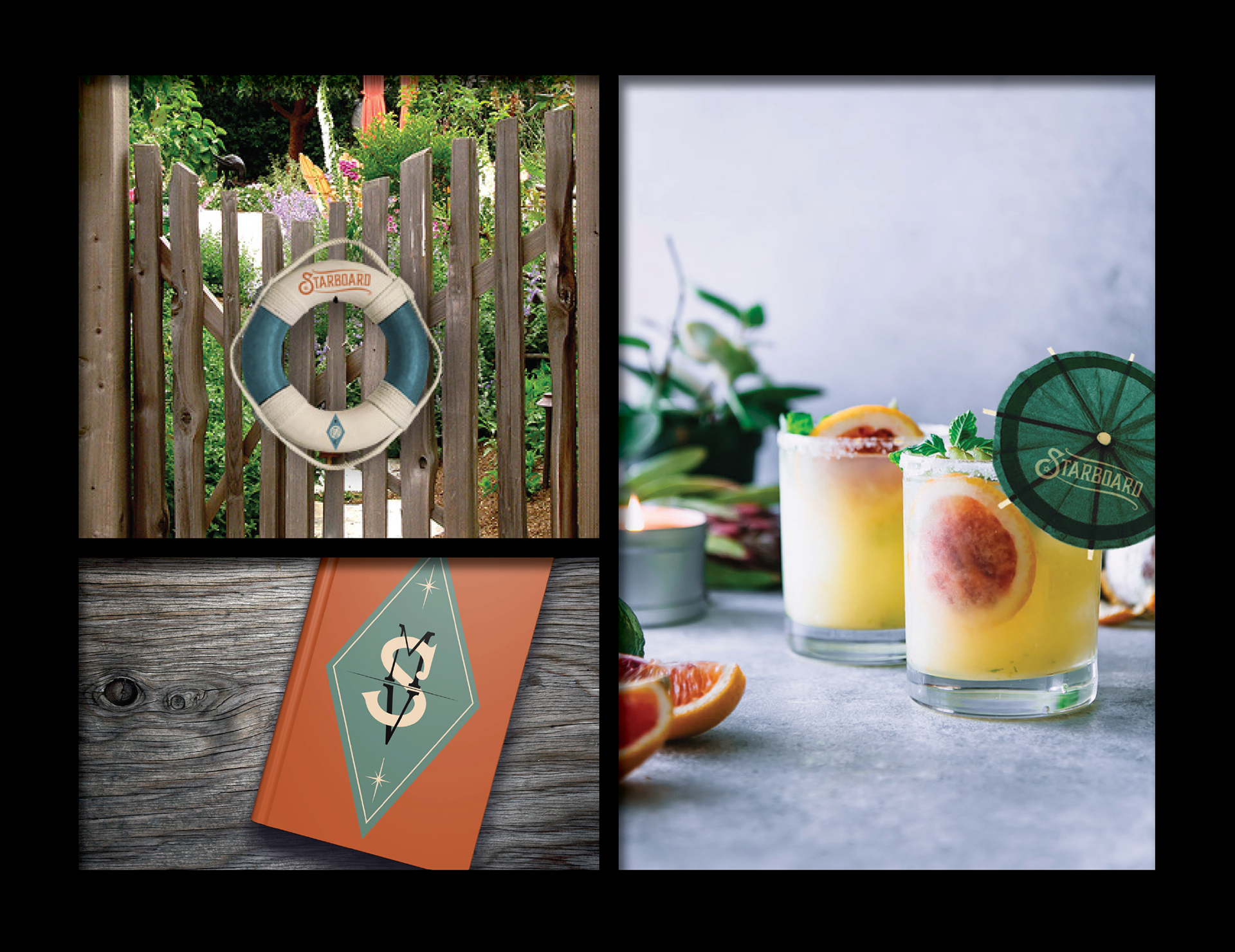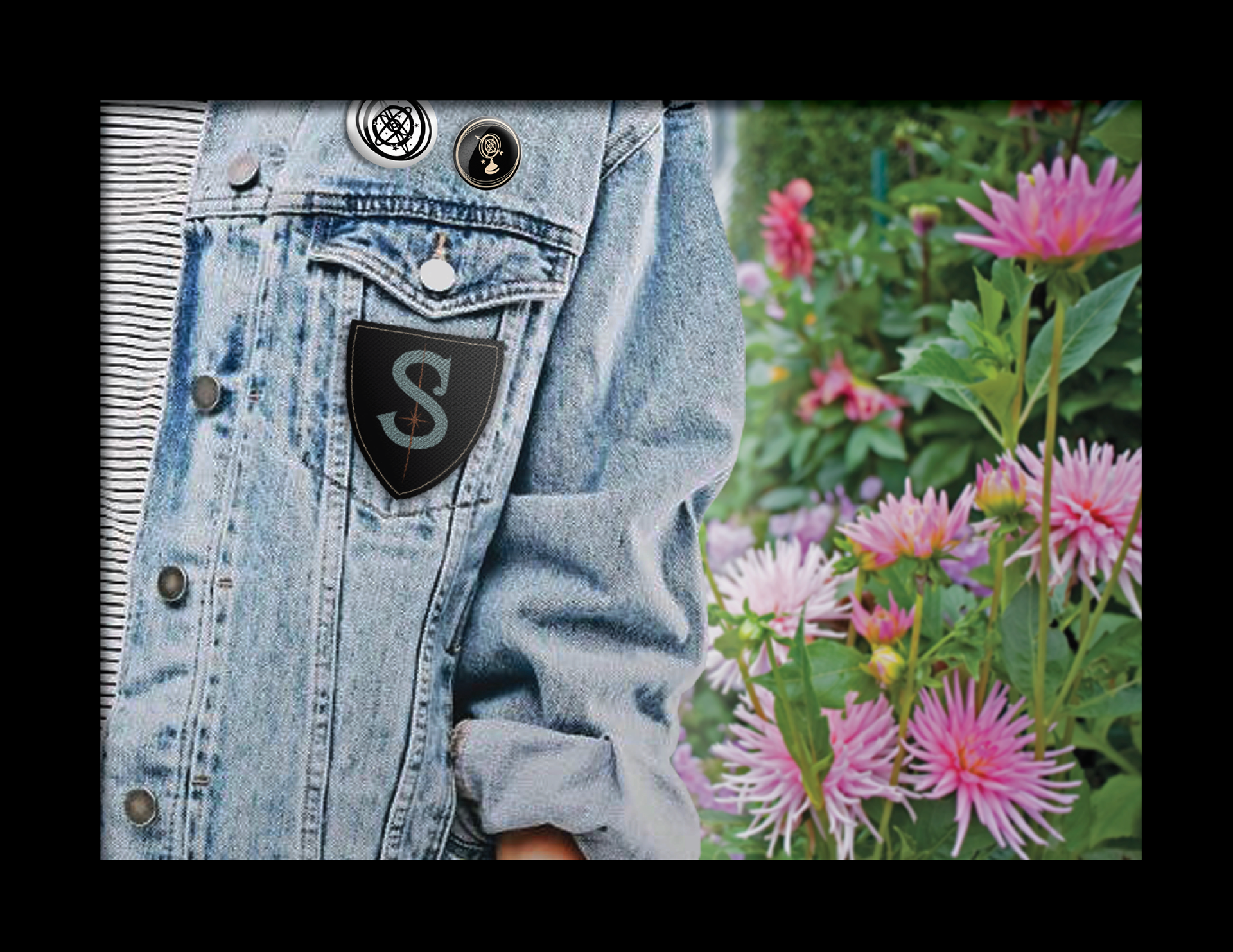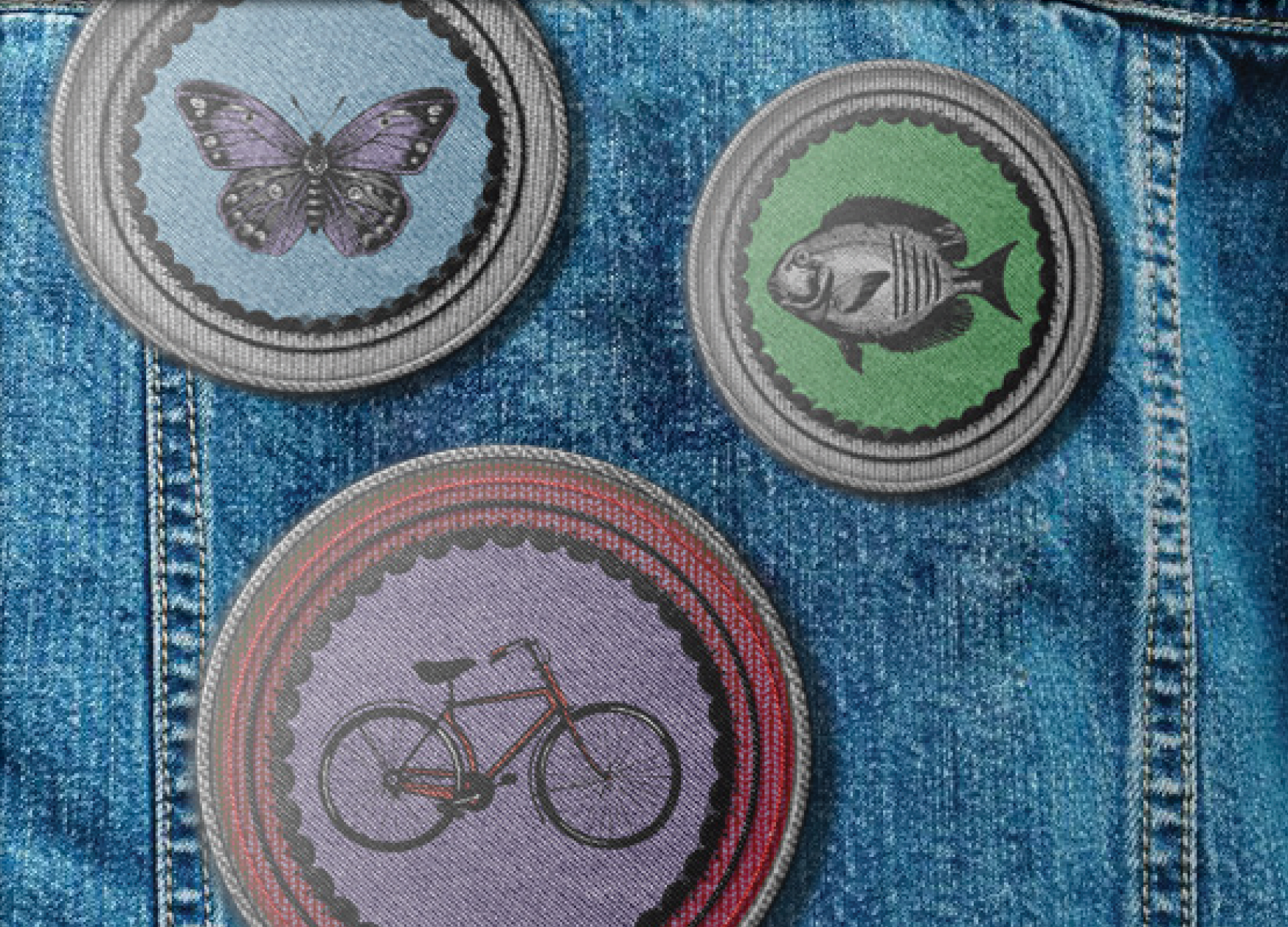 "Towergate" was a concept was inspired by the topography and quaint-ness of Martha's Vineyard itself. I researched a lot about the wildlife and sea life native to the location and developed a series of logotypes that could be used as a symbol for each person in the family - each member could pick and choose the animal/object they felt most akin to. ​​​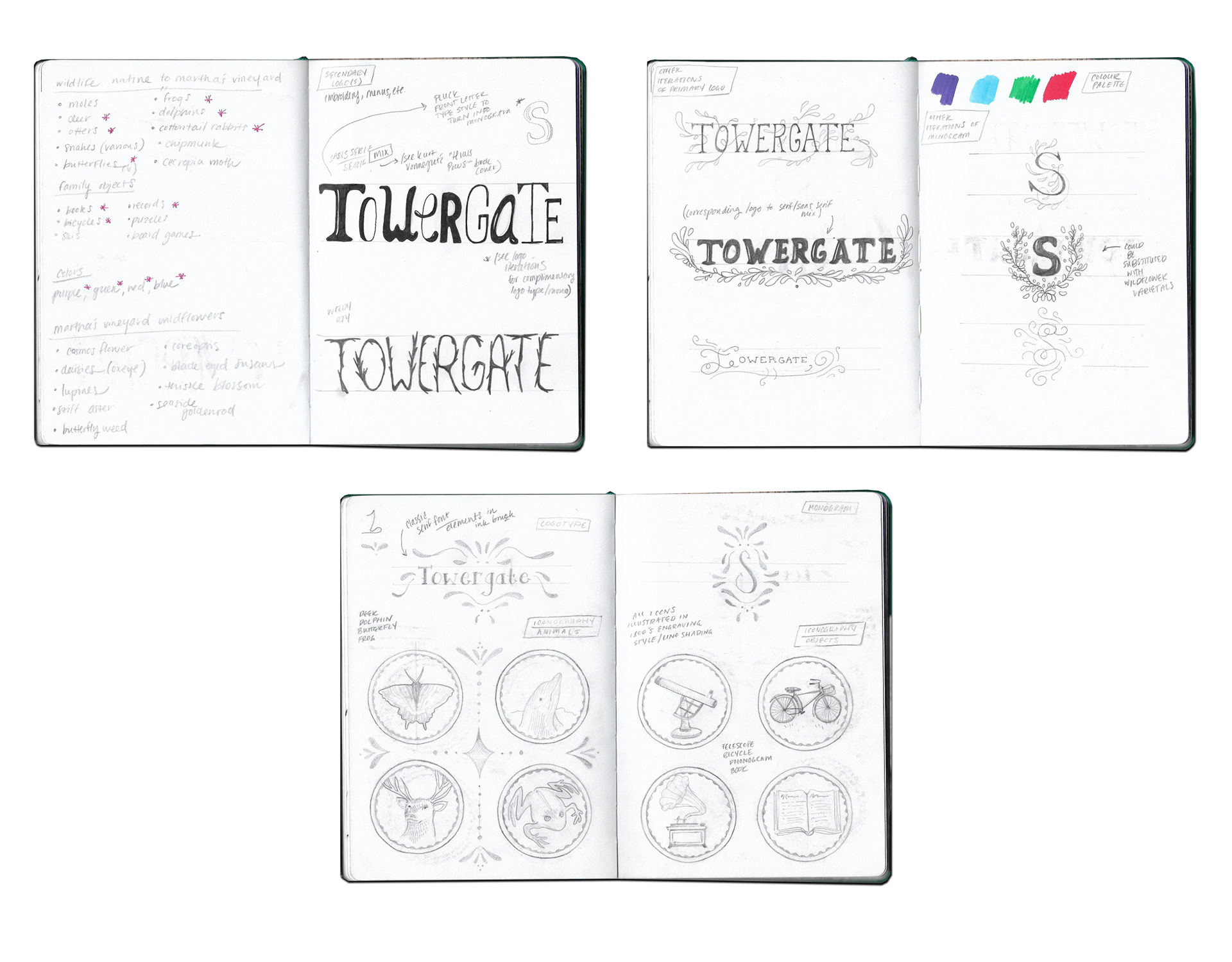 Above: Early sketches of the animal logotypes. Below: "Monograms" playing with the characters "T" - for Towergate and "S" for the first letter of the family's last name.