In my senior year of my bachelors degree my course was assigned a group project to pitch/create a window display for a brand/shop of our choosing. At the time I lived in Hackney and had a lot of friends that would skateboard. The local skate scene was intertwined with the music/art scene - shops would often have host events and it was at one of these events that I became friends with the guys who owned Parlour Skate Shop. With a team of other illustrator/designer/artists, I asked Parlour if they'd be interested in having us design them a window display. The Parlour crew loved the idea and asked us to design a display to celebrate the drop of a new collection of Hélas skate gear.
The crew and I wanted to create a multi-media piece that could manifest in a variety of deliverables/outcomes. Inspired by the community of skateboarding and DIY skate videos we decided to make one of our own by bringing local skaters of Eat London together to capture a raw, creative energy. Referencing converse cons videos (see: 
https://www.youtube.com/watch?v=QjYGIf72xCw
& 
https://www.youtube.com/watch?v=kt6vqd0Gx7E&t=177s
) we decided to invite locals to paint on giant boards we would spread down a quiet cul-de-sac and then use these boards to prop for tricks and jumps. The paint we chose correlated with the colors of the Hélas Spring 2017 collection.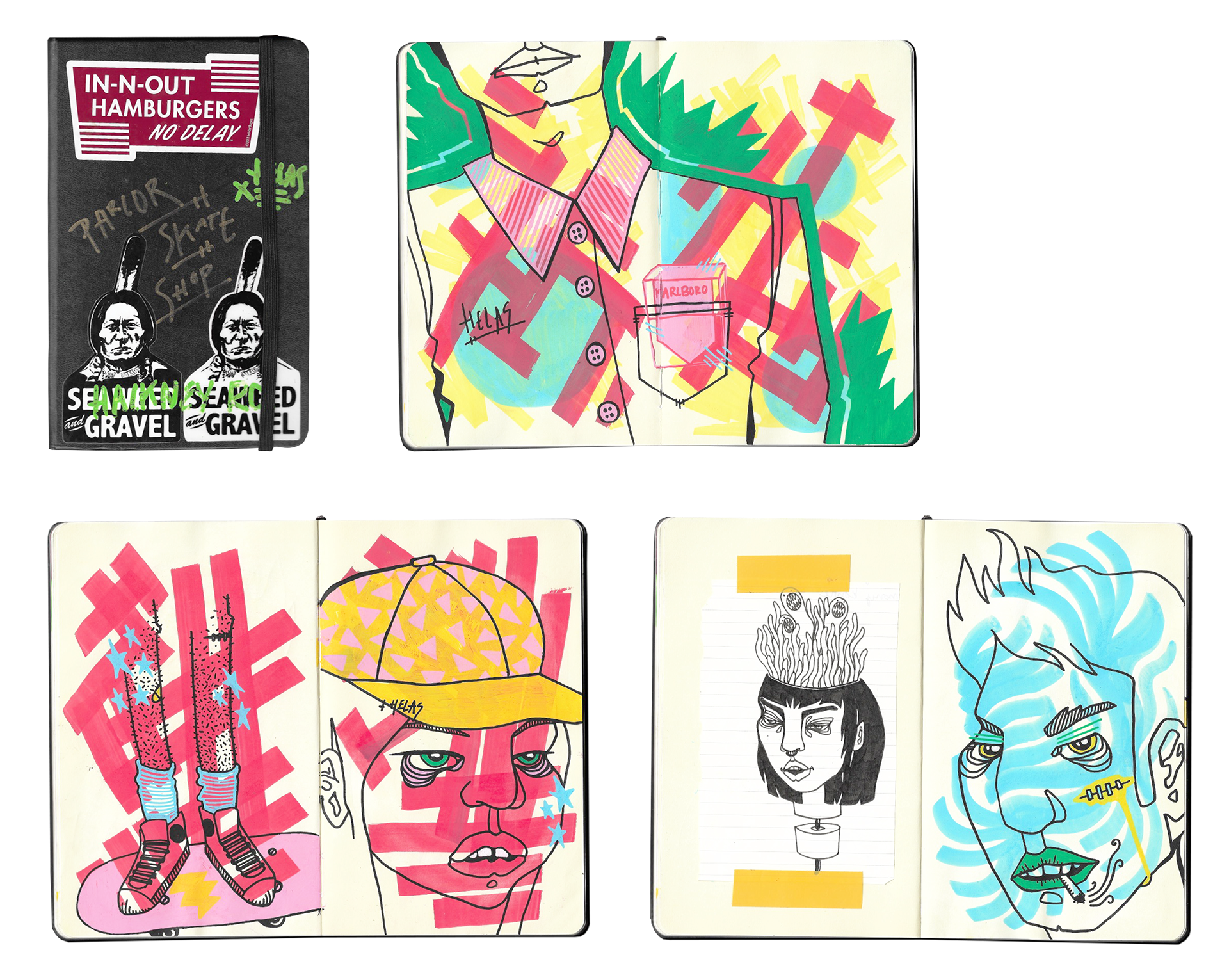 From my sketchbook: working out ideas for the freestyle board painting event. Eventually the idea of live painting/skating using these boards expanded to using them to actually build the display that we propped the products onto and used to showcase our promotional video.