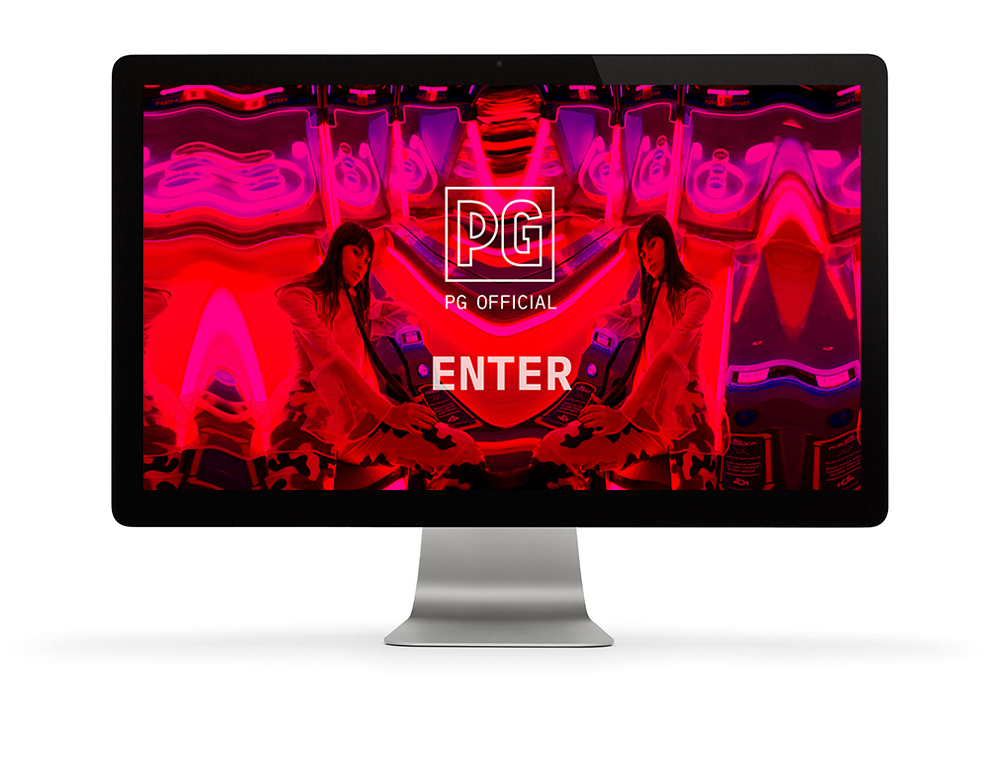 In 2017 I was contacted by a close friend, Gabriella Corya, to design the identity for her fashion brand, PG Official. PG Official was to be the result of Gabby and her longtime partner, Paige Beltowski, both graduates of the London College of Fashion, coming together to design a yearly line of couture pieces. As I was fresh out of university myself, I was so excited to finally have the ability to design the identity of a brand entirely by myself. 
The most important thing for PG was the flexibility within its' branding to be constantly evolving. Gabby and Paige were producing a collection of clothing every year and each collection was based off of a different all-encompassing concept. As the concepts manifested, the logo and subsequent branding materials needed to be able to reflect these changes. My solution was to create a lockup with a stagnant wordmark (PG) and a lettermark that would switch typefaces depending on the concept of that years line. In 2017 the concept was "Luxury Sustainability" and in 2018 the concept was "Cyborg". This movement in theme was marked in the brand by a shift in the lettermark typeface from Orator in 2017 to Orbitron in 2018.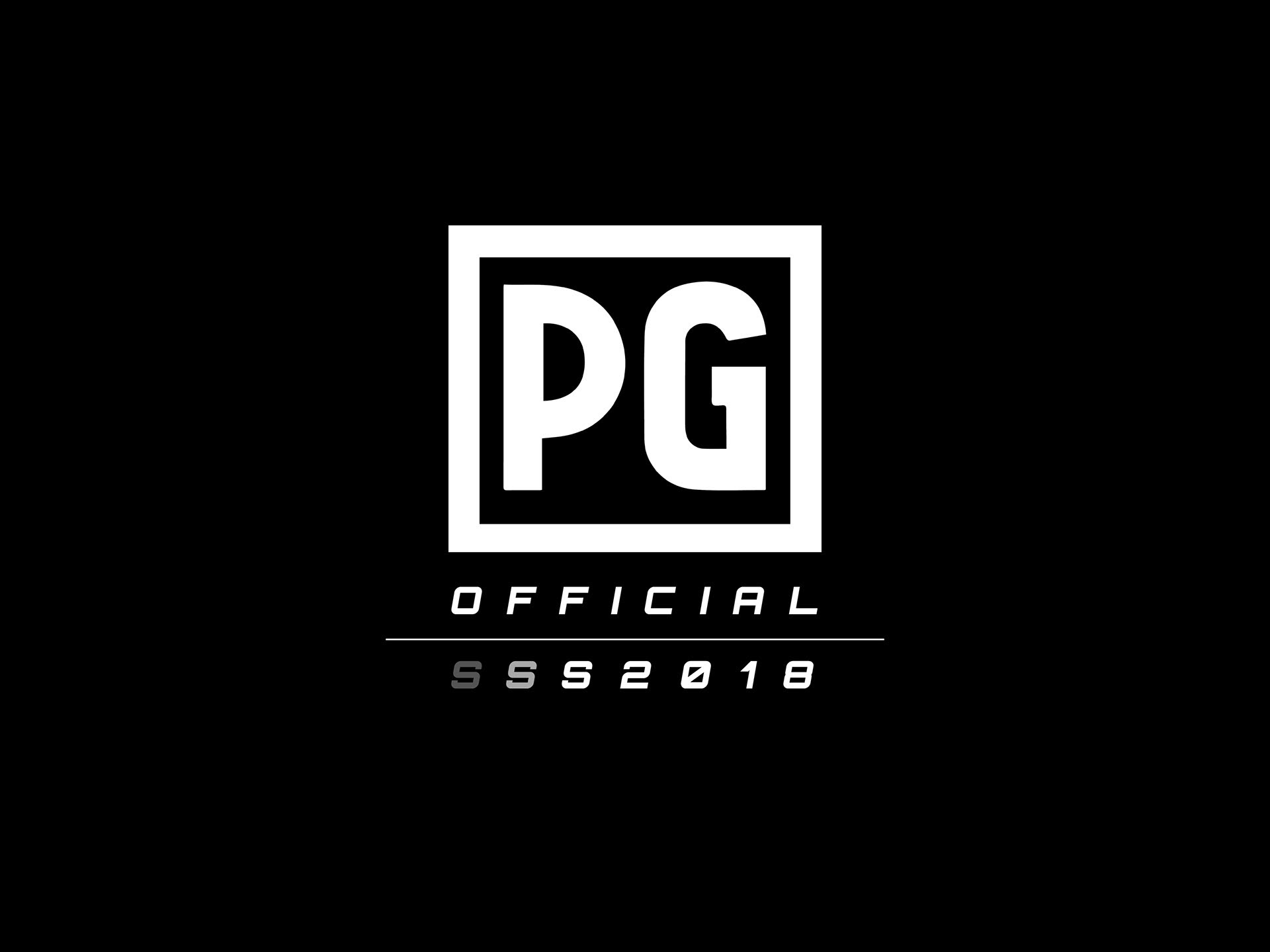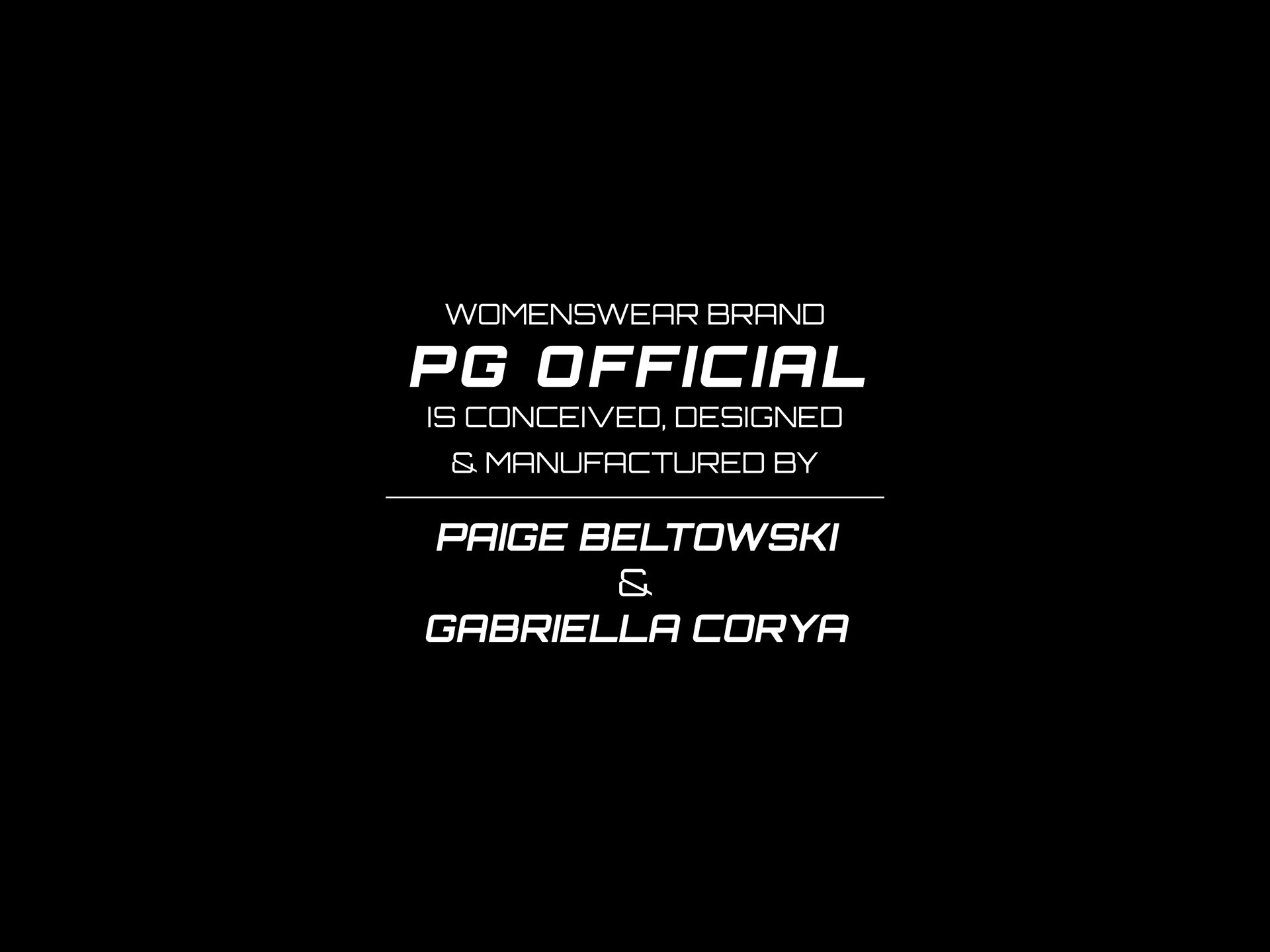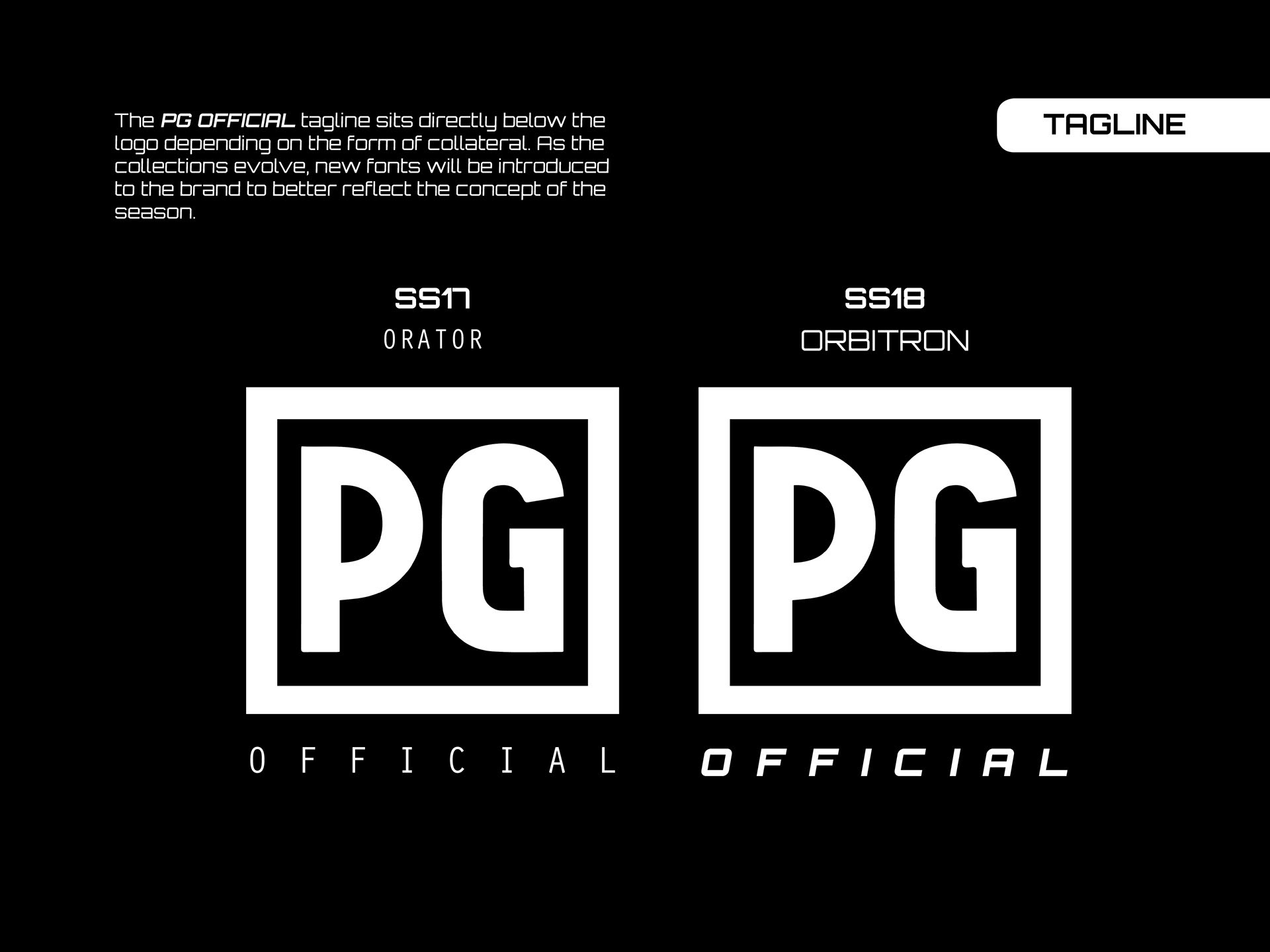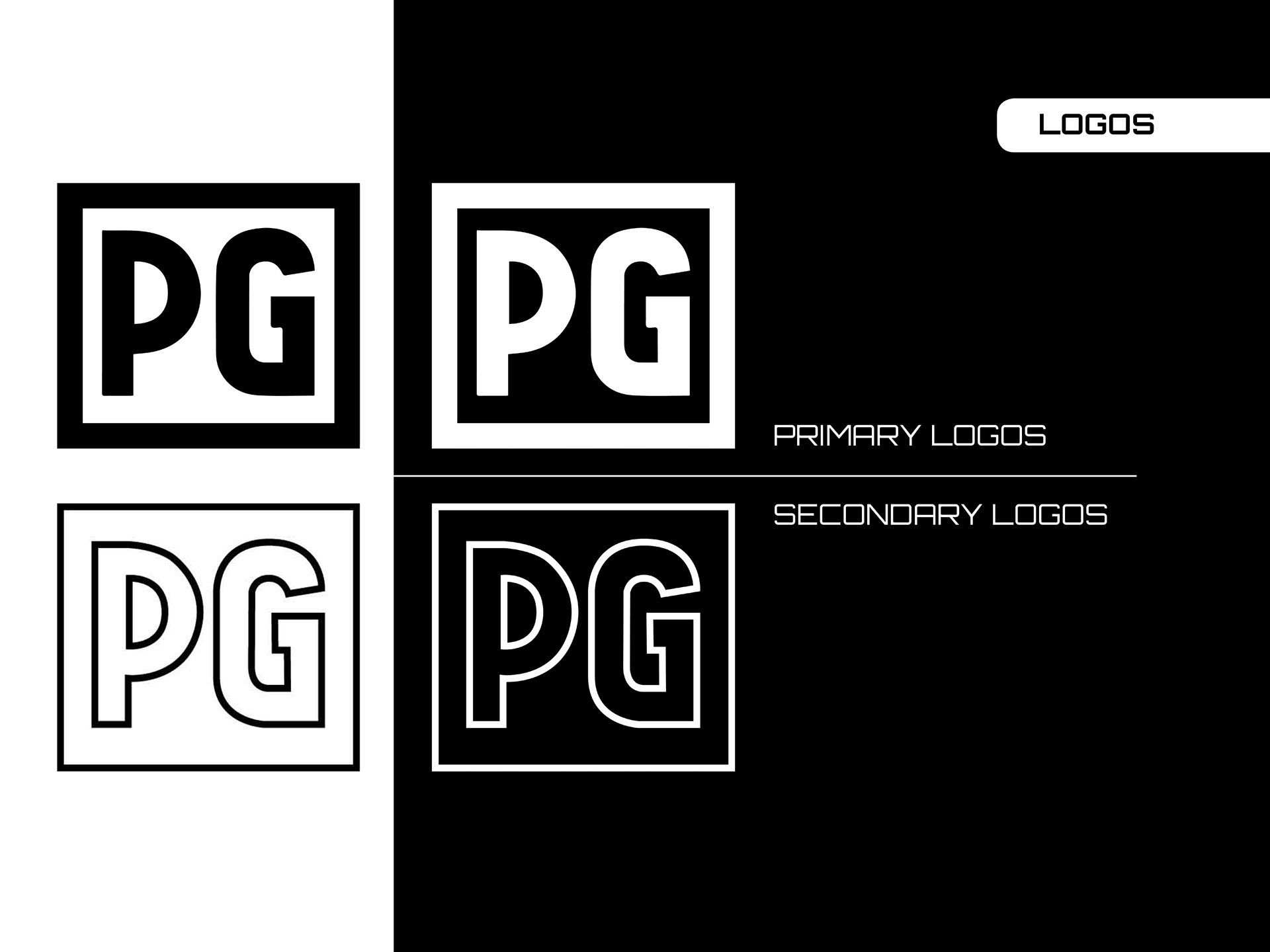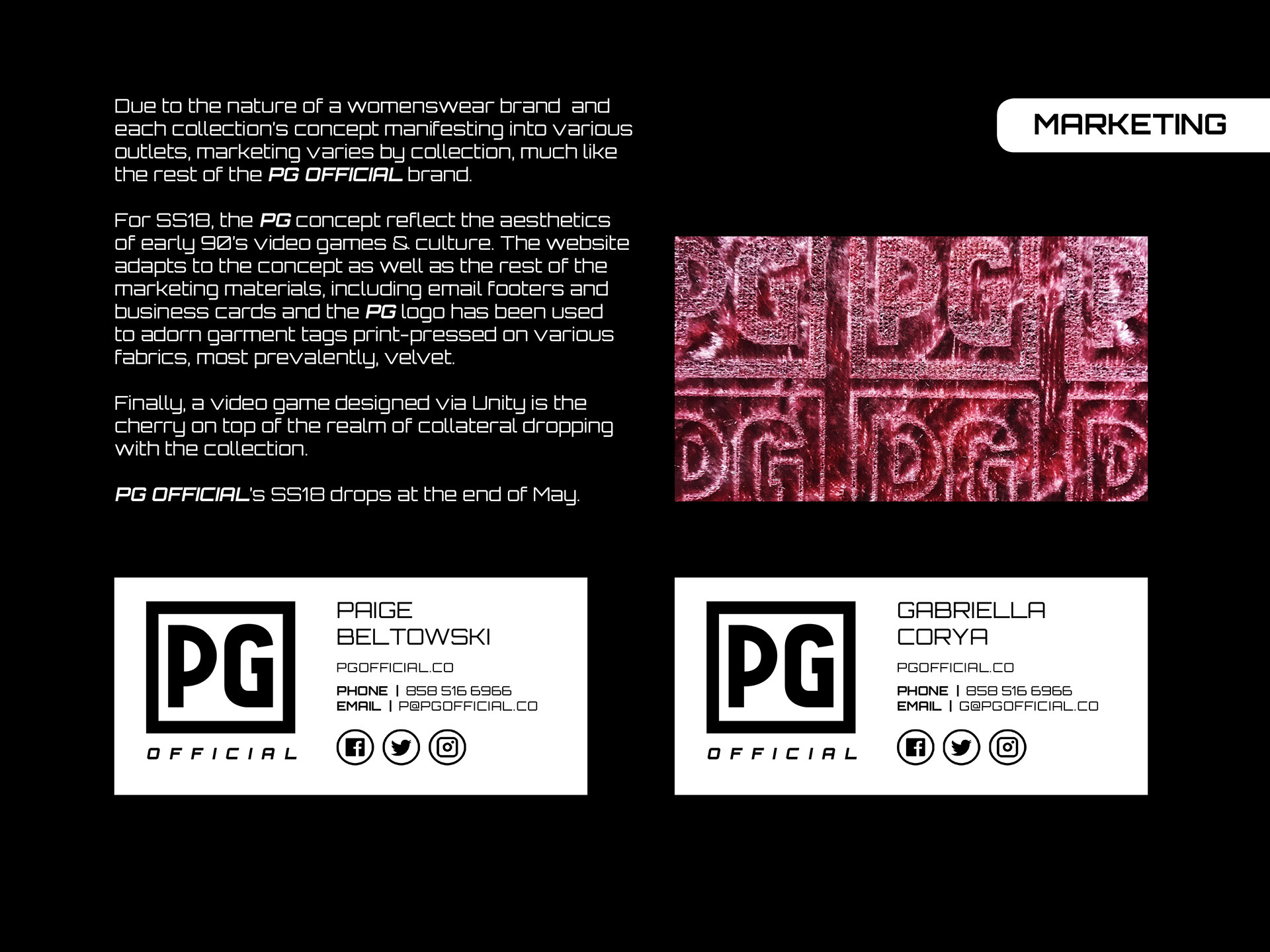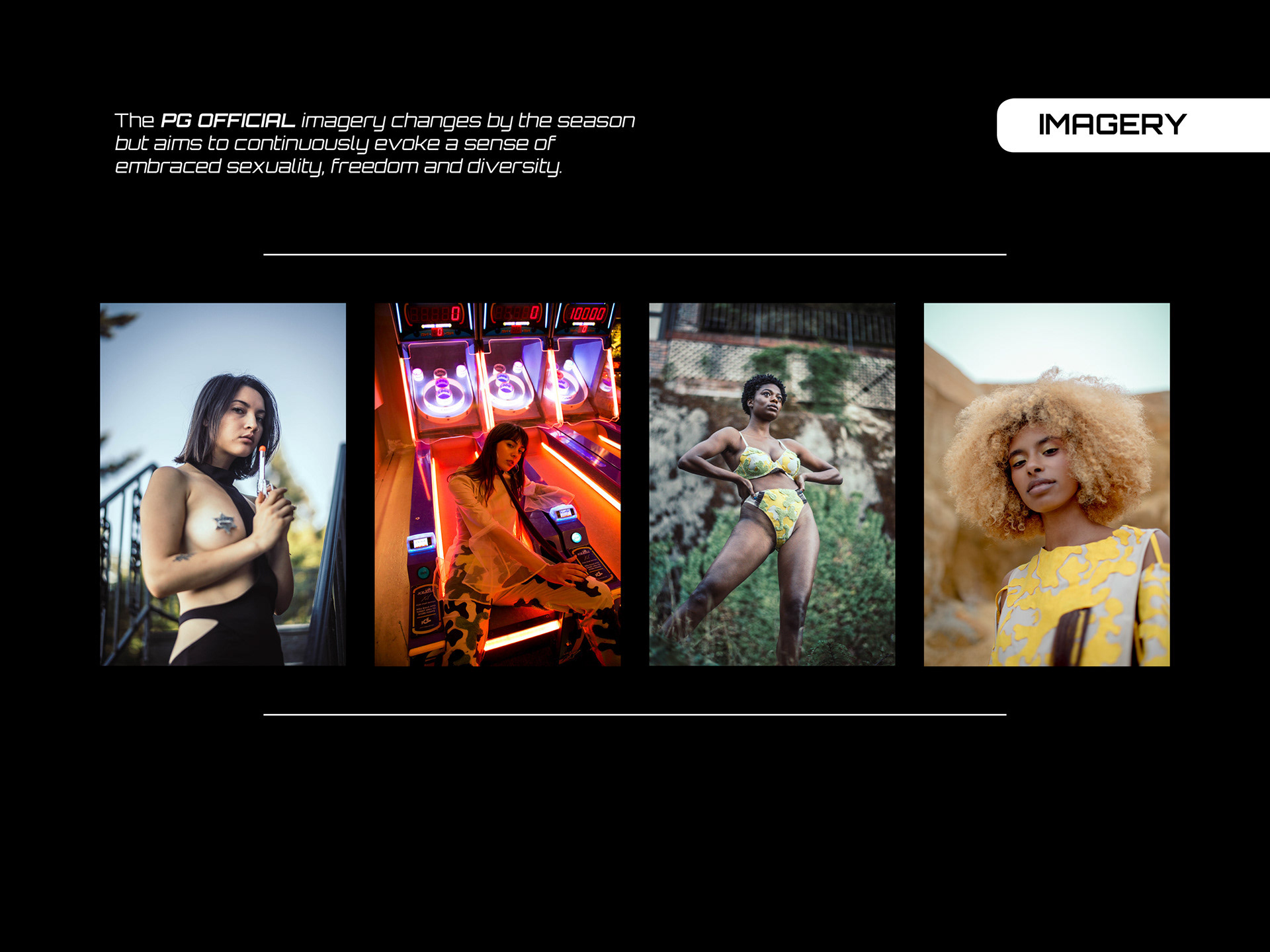 Diversity and inclusion is a huge part of the PG brand. The imagery and photoshoots for the collections have the commonality of hi-contrast color schemes and strong themes of feminist body positivity. This was important to add to the overall branding guidelines because these elements of PG will stay a constant, no matter what the theme of a new collection may be.
Finally, Paige and Gabby asked me if I could design their website. Of course I jumped at the opportunity - I had never designed a site for a client before and was itching to do so. I had no idea how to host a site or make one from scratch so I researched a variety of web development software/applications and finally settled on Cargo Collective because it's unique interactive options. I wanted the UX of the site to be extremely fun, something you could play with to achieve a variety of visuals so I made many aspects of it work with mouse-over effects. 
Below: screen shots of various pages in the site, demonstrating the interactivity of the visuals.