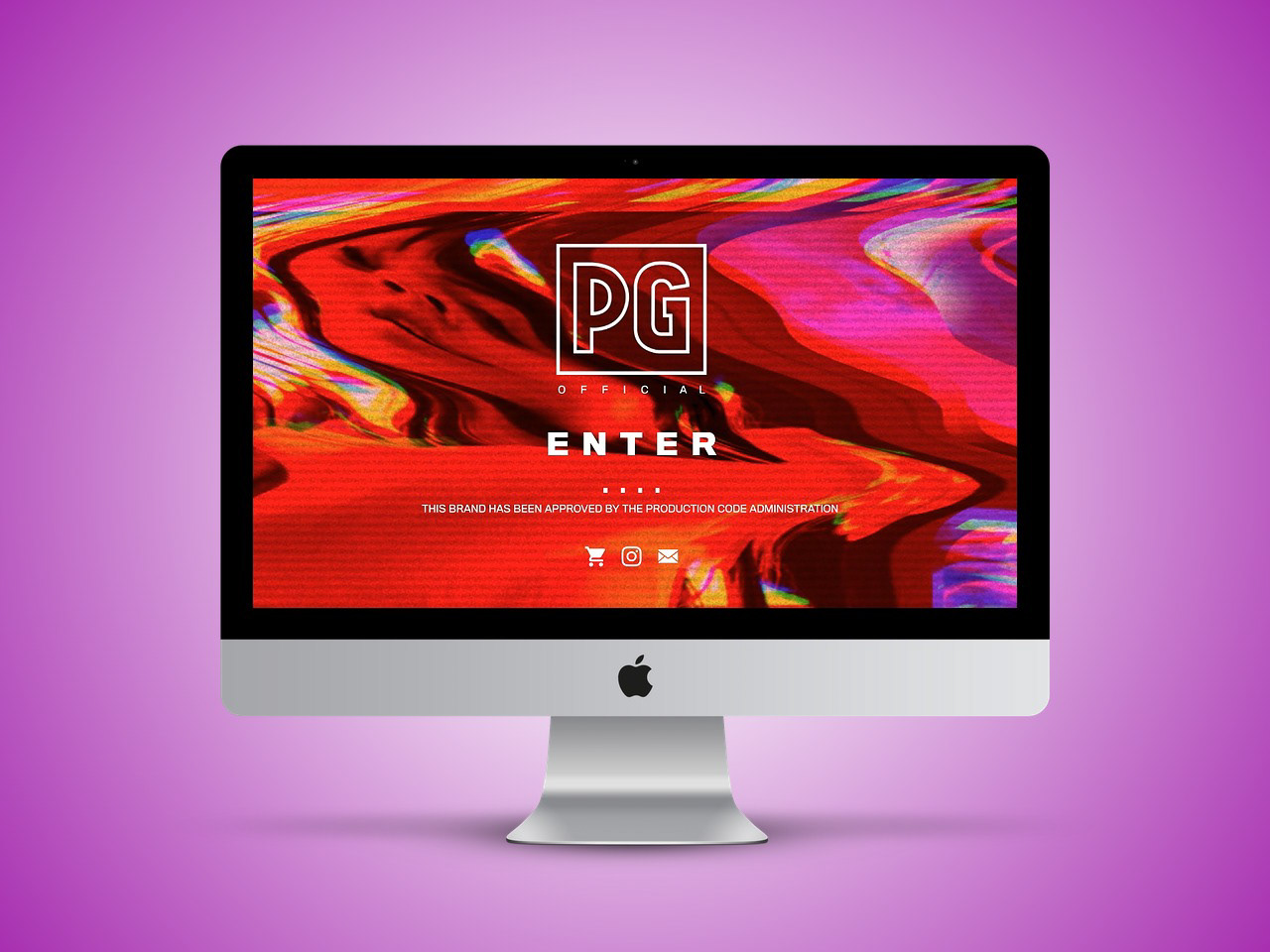 Working with PG Official (more specifically, fashion masterminds Paige Beltowski and Gabriella Corya) has been one of the most exciting projects I have worked on as an individual designer to date. Originally, I was asked by Gabby, a long-time colleague and friend, to design PG a logo and website. Eventually, after brainstorming on outreach ideas for days, Paige, Gabriella and I realized that there was so much room for experimentation within the brand and that their identity could reflect this through their bi-yearly conceptual collections. 

I began by creating PG a logo. P & G loved the idea of reworking the Motion Picture Association of America logo for PG-13 films. Drawing inspiration from the type of the original logo (which became obsolete in the early 2000's), I created PG a series of two logos, one being an inversion of the other, to fully fit any potential marketing materials they would need to use their logo for. From that point, I set about constructing an early document of branding guidelines that could be updated over time. 
Next, I became preoccupied with getting them online and creating a website, using Cargo Collective to host the site. That site can still be seen here; https://pgofficial.cargocollective.com/. 
The site was so much fun to create and edit the imagery for, but it was the tip of the iceberg. PG Official releases concept-based collections (with the concepts ranging from 1800's influenza to 90's video games) twice a year. Because of this, I proposed to Paige and Gabriella that they drive home the concept surrounding their garments every time a collection drops by creating new digital content for each season. P & G loved this idea and so my ongoing partnership with PG Official began. Their first collection (which can be seen above and below) was meant to embody glitch technology and neon signage. Their second collection, which will require an entire website update (to reflect this years concept, bacteria and pneumonia) will be launched at the end of May 2018. The collection will also be followed closely by a video game, Neo-Consumption, that I have designed to celebrate their second collection launch and to celebrate interactivity between fashion and technology.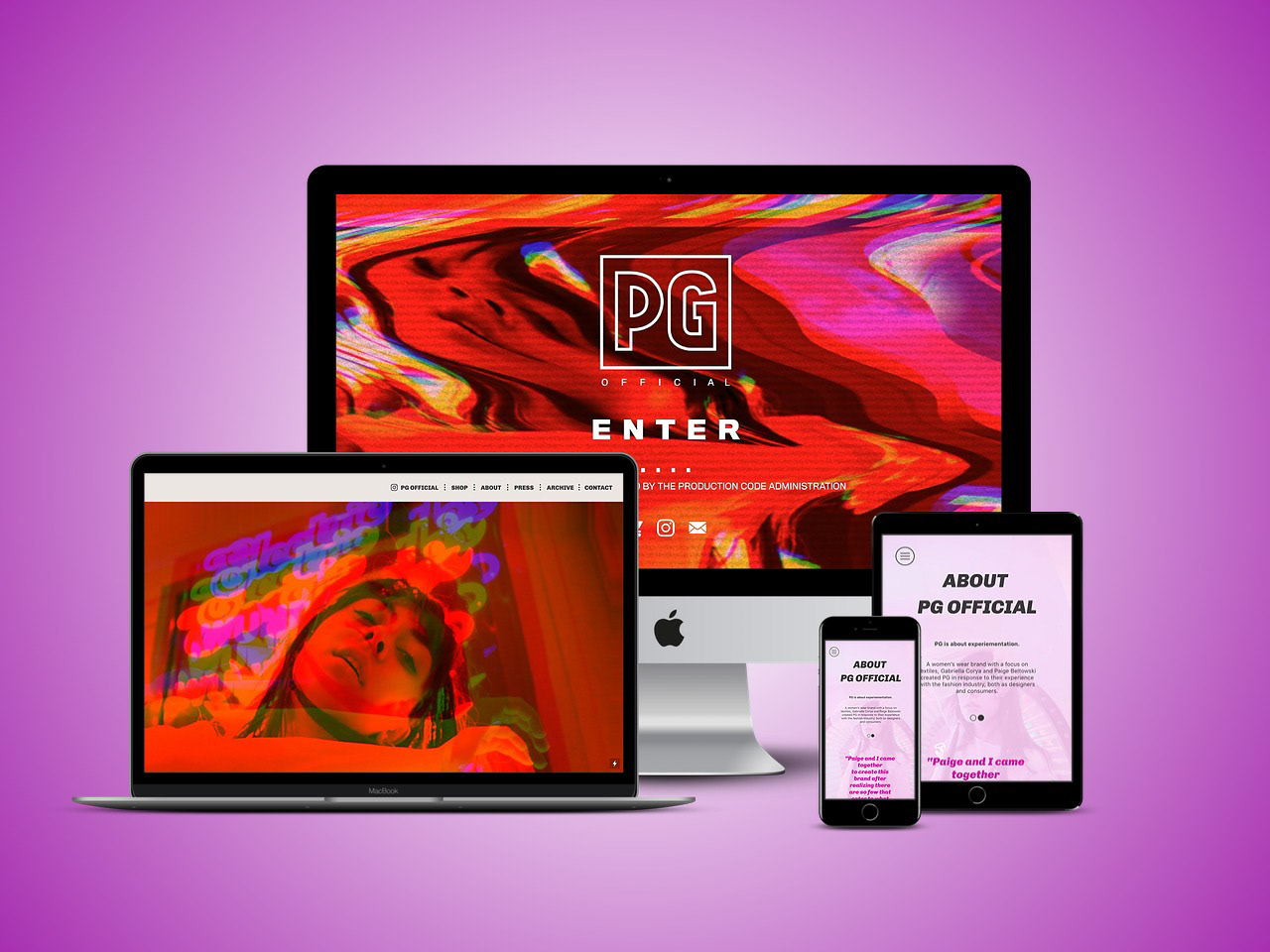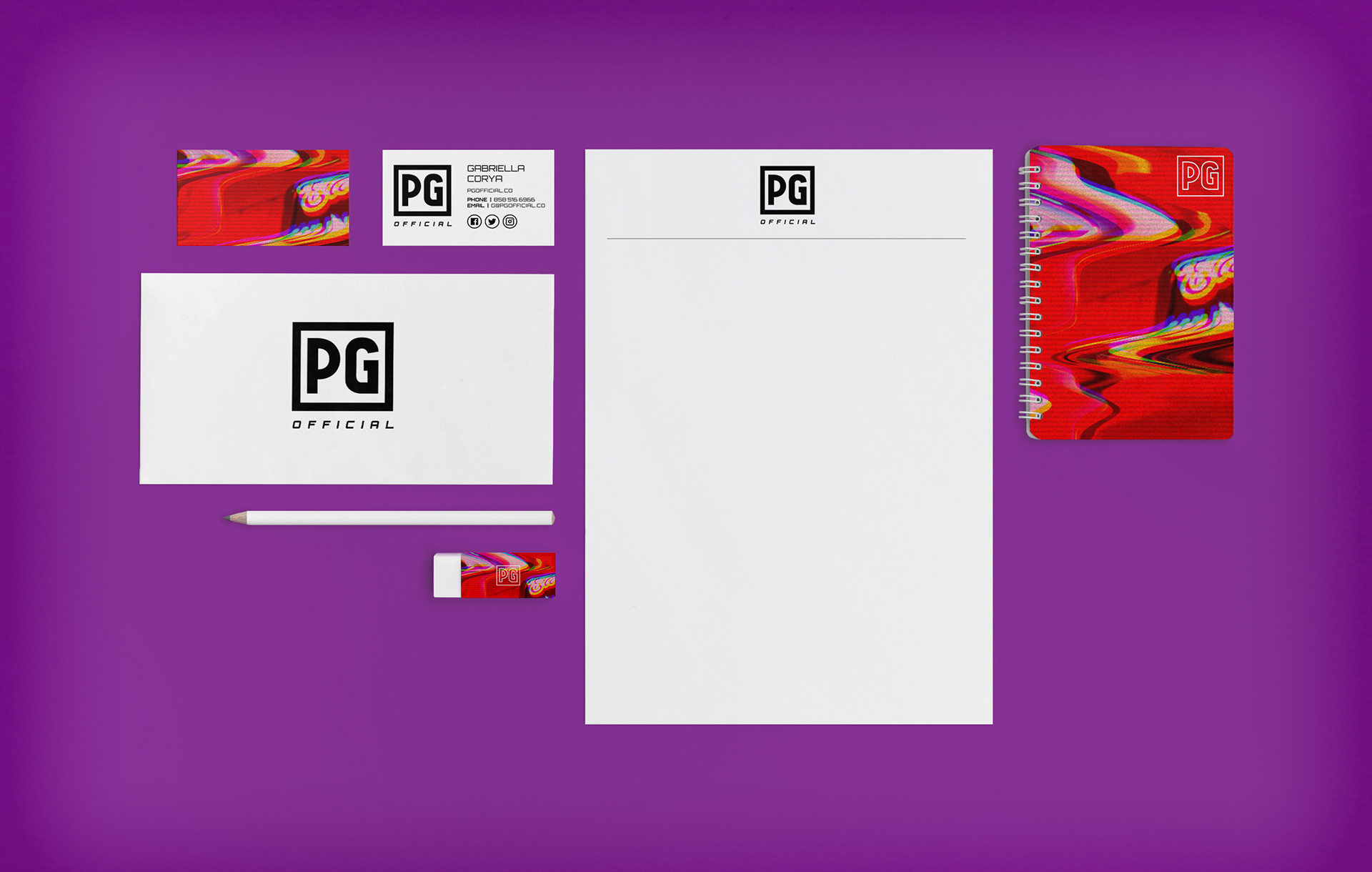 Below; snippets from PG Official's branding guidelines as of 2018. Please feel free to contact me directly if you'd like to view the entire document.