PDP IDEATION / DESIGN / UI / PRODUCTION
My first full-time job in the advertising industry was working at the esteemed agency, Ogilvy, as a designer on their E-Commerce team "The Content Garage". Initially, the task at hand was to produce hundreds of deliverables as quickly as possible through a series of automation techniques (thank you Adobe plug-ins) but after a while, it became clear that even design for E-Commerce needs to be analytically considered.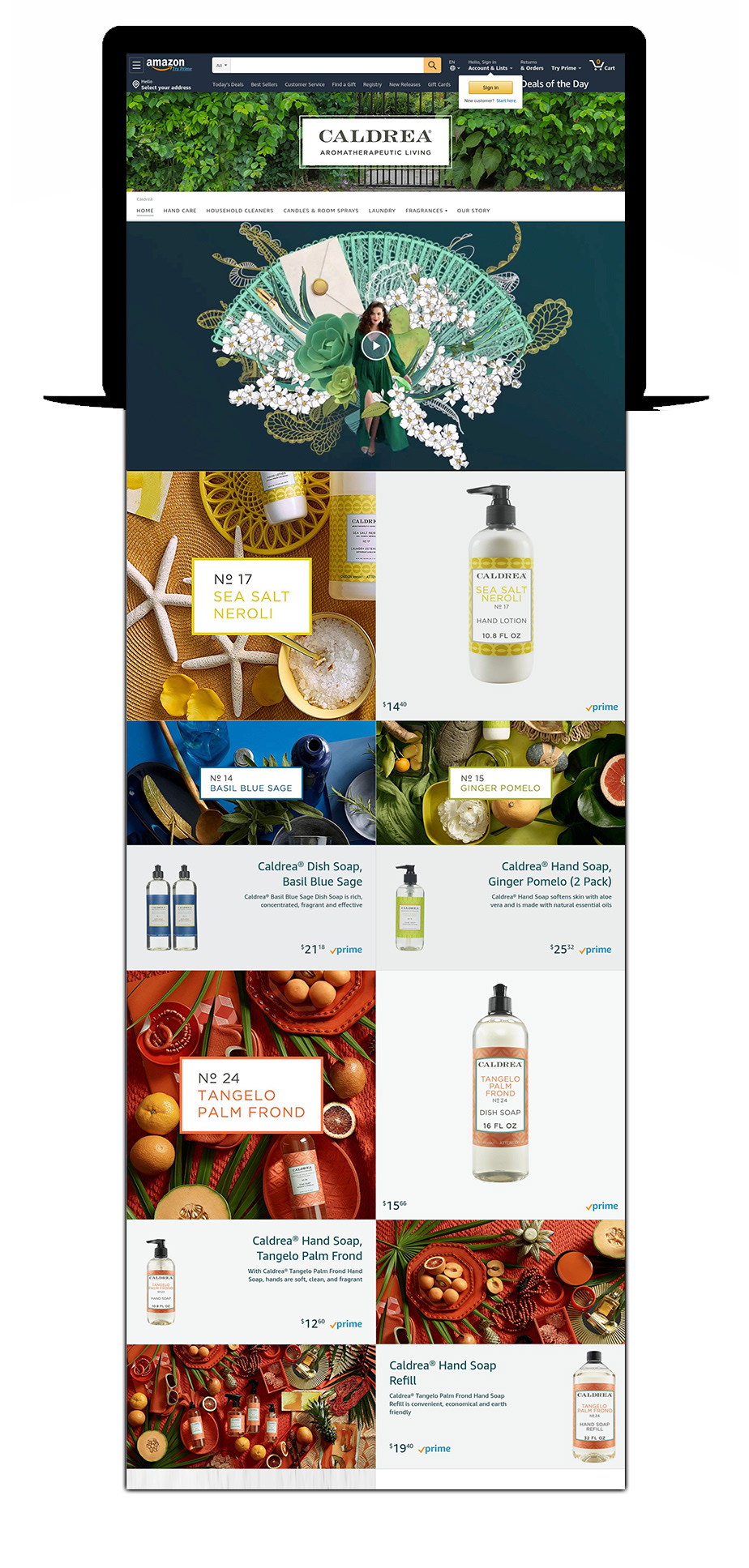 Above: The brand landing page on Amazon. Below: A standard PDP page layout. We had to Photoshop the product labels to present in an "optimized" format that would help bring light to important details that could've otherwise been missed in the product description; fluid amount, scent name, product type, etc. At the bottom of the page we used Amazon's template format as a strategy to showcase other products from the scent family. Every word used in the descriptions for these products was carefully selected by our copywriters to generate as SEO hits in commercial search engines, giving our products the best opportunity at showing up if you were to search, for example, for a word like "home scent" or "candle".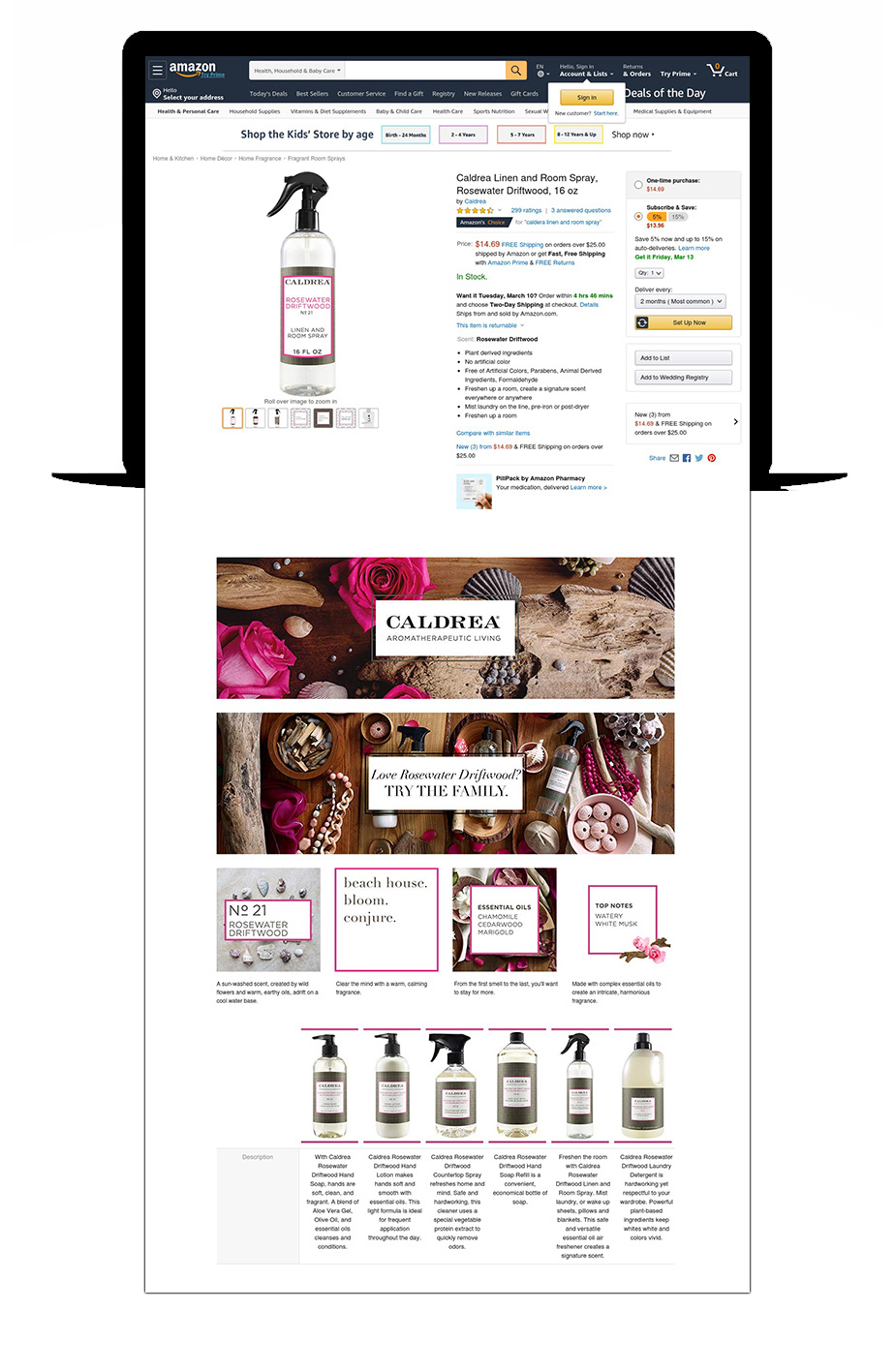 We designed varieties of the below the fold elements of the PDP (Product Description Page) for each product. For Caldrea, the scents associated with each product designated the collection they belonged to so we designed the below the fold (below the scroll point of the landing page) to give more context to these scents and the collection or "family" they were a part of. 
Below: variations of PDP templates for Caldrea.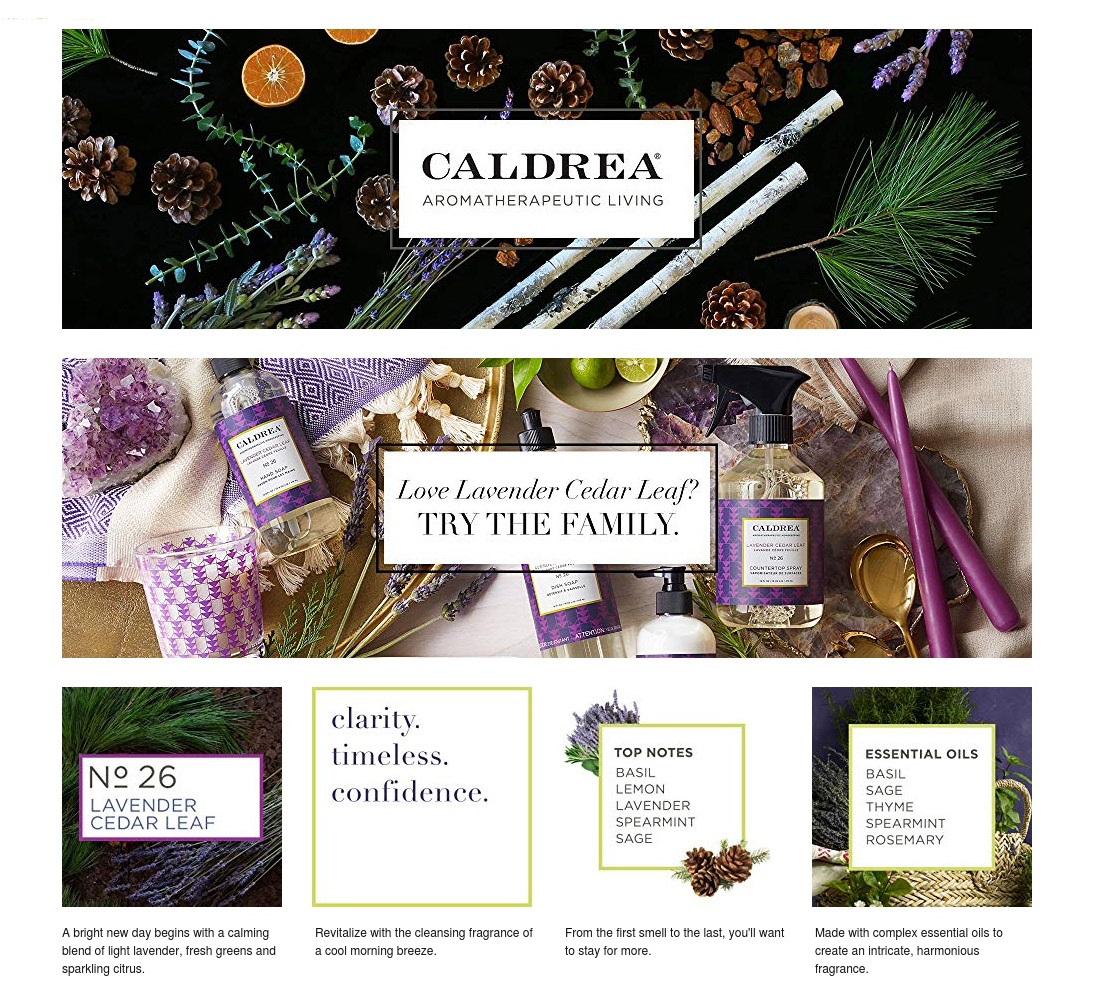 PDP IDEATION / DESIGN / UI / PRODUCTION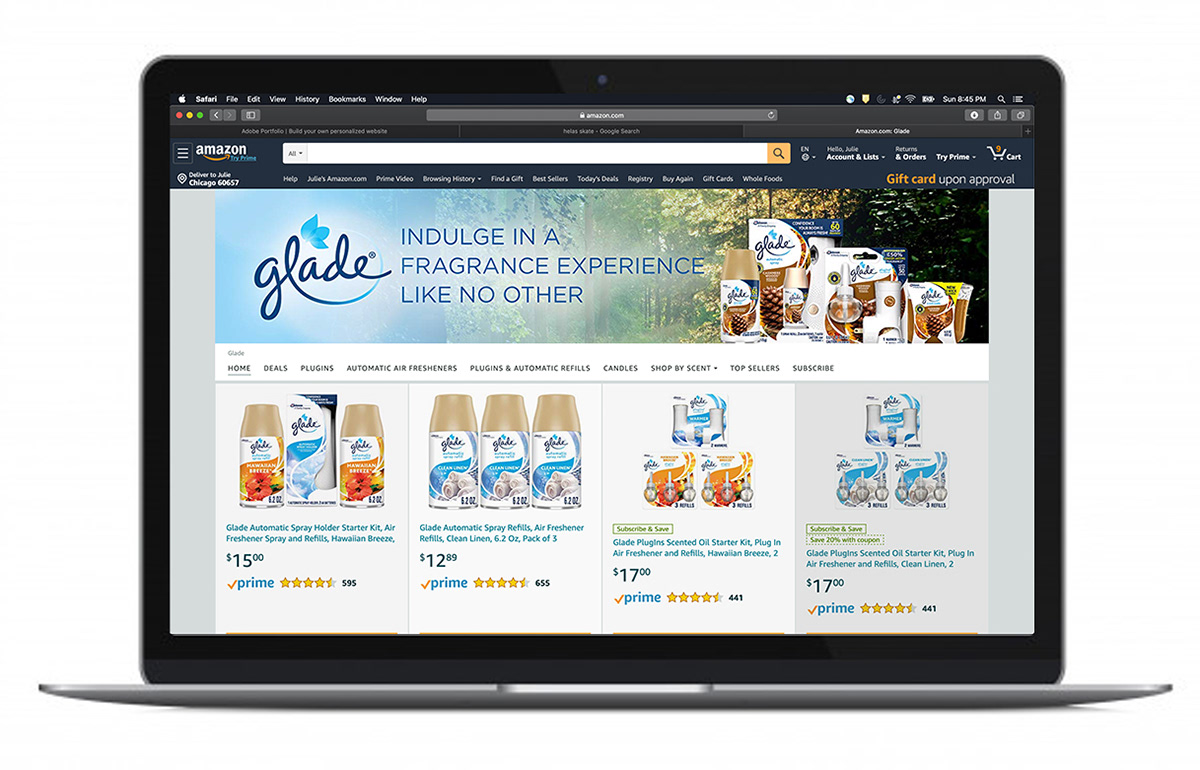 The E-Commerce work that we produced for Glade was similar to that for Caldrea in the way that each template was dictated by the product's scent-based family. The differences in branding however meant that the templates required a slightly specific approach. Glade products feature add-ons that work in conjunction with other products, i.e. - scented oil plugins - so we used our below the fold PDP templates to give a short tutorial on the product as well as define the scent family.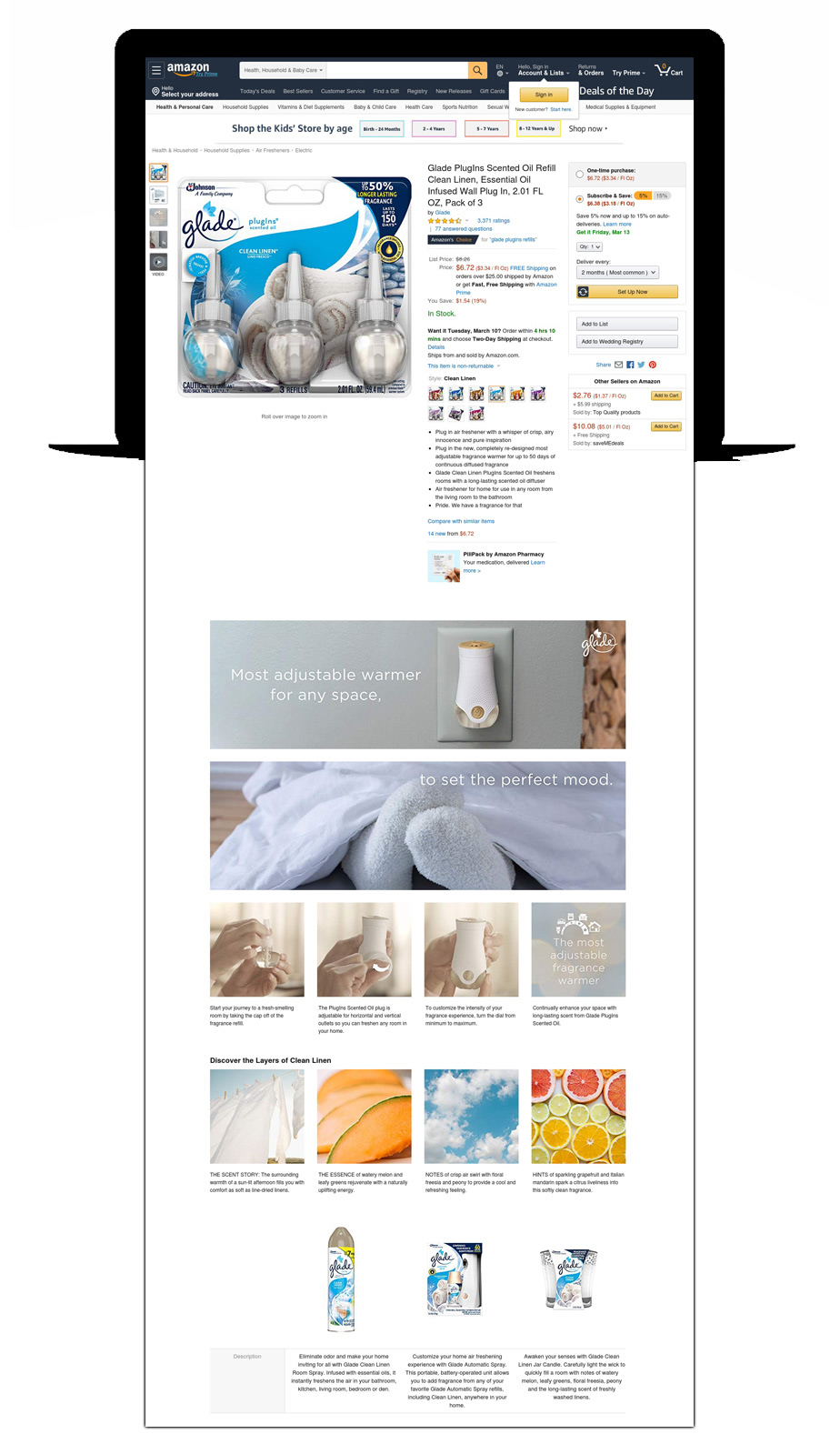 Below: variations in below the fold PDP template design - our copywriters wrote each "scent story" in the last column of the PDP design to generate SEO hits using keywords. This allows for customers to search for Glade products with their favorite Glade scent in mind to locate options within the scent family.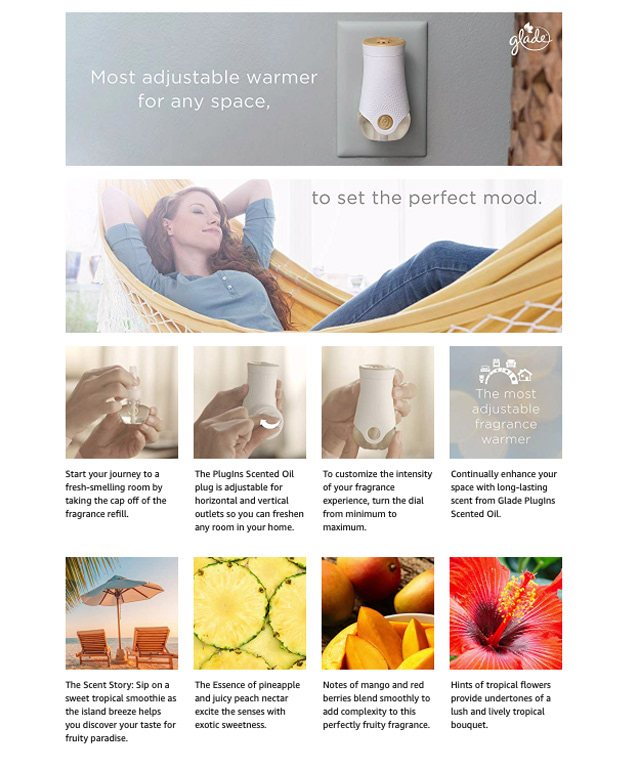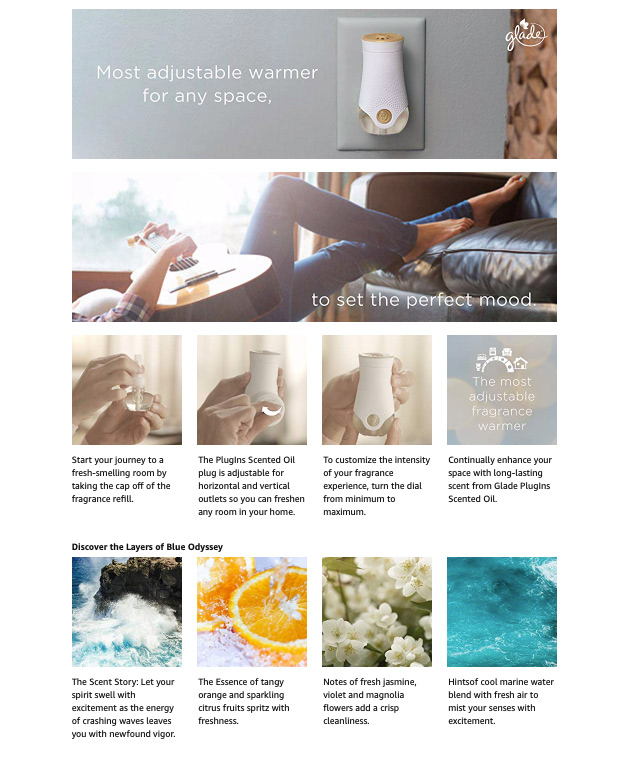 As always in digital design, the way our PDP templates would view on a cellular device was extremely important - so many e-commerce sales happen on the go. Below: cellular view of the PDP design.