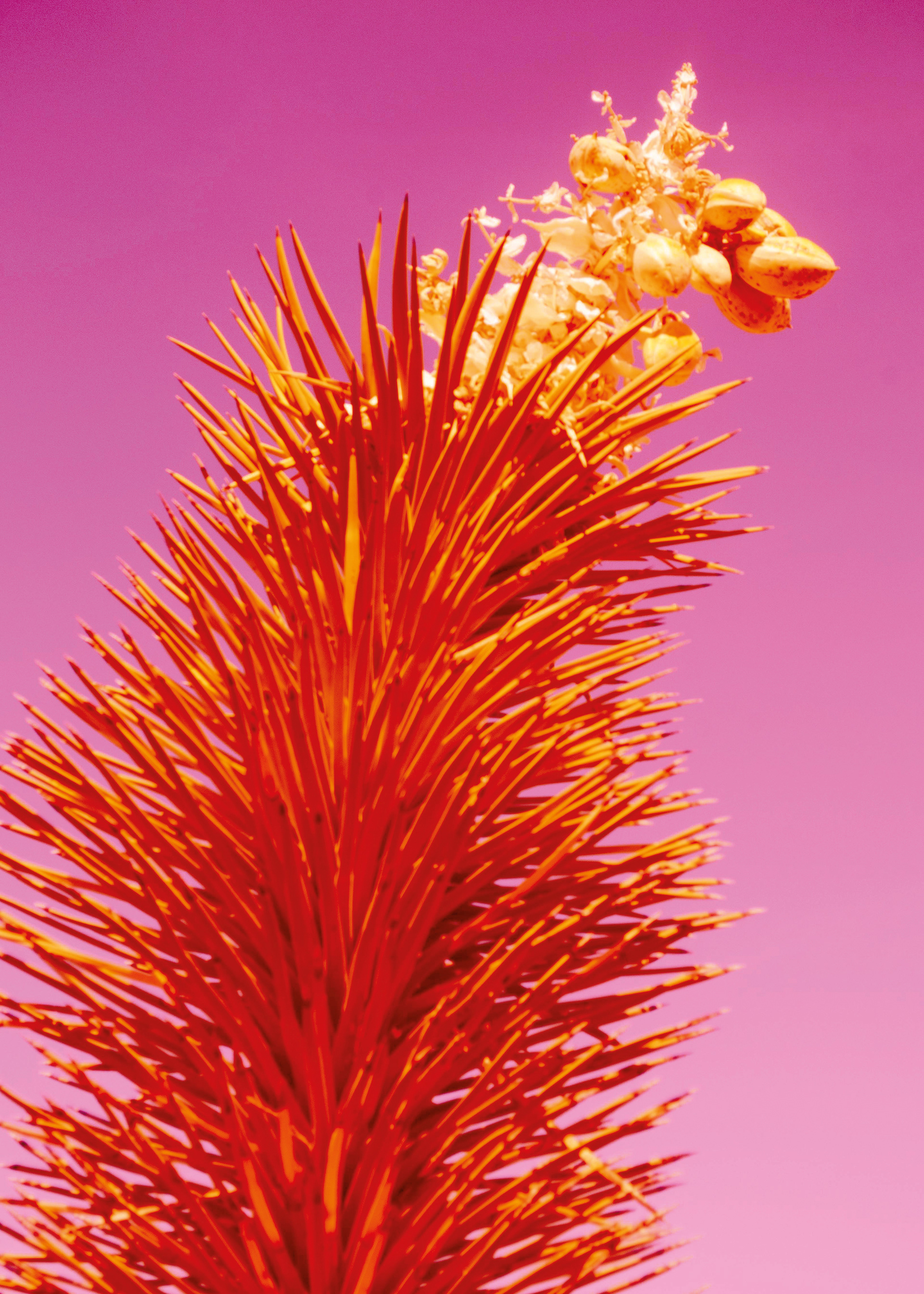 Yucca Valley. 
Traditionally one of the driest, warmest places in North America, Yucca/Death Valley (Joshua Tree National Park) is one of my favorite places in the world.  Growing up in San Diego, Yucca Valley was the ultimate place to go for a camping weekend with friends. From the age of 15 onwards, some of my fondest teenage memories happened in Yucca Valley, piling into a friend's run-down car to drive the 3 hours inland to the desert. Yucca Valley is named for it's incredibly diverse selection of the plant, yucca, a family of dry-weather, cactus-like flora that can grow to be hundred of years old. The yucca family's prized member is the Joshua Tree, species name Yucca Brevifolia, one of the rarest trees in the world. Joshua trees only grow in Joshua Tree National Park and unless you can brace the heat of Yucca Valley, you will never see them anywhere else in the world. 
The valley is a truly spectacular place. For a long time I had heard that the valley was susceptible to a "super bloom", essentially a spring-time influx of wildflowers. Unfortunately, because Southern California has been perpetually locked in a drought since the 1980's, the super blooms don't happen very often anymore, rumored to only happen about every 10 years. The winter of 2015-2016 was unusually rainy for Southern California, to a degree that hadn't been seen in many decades, so come spring 2016 the inland deserts came to life with a rainbow of beautiful, brightly colored wildflowers cascading over the landscape. 
Of course I had to see it. And of course I had to photograph it. I have always loved photography (especially manual) and have often taken it upon myself to engage in my life through a lens, taking photographs of close friends, family, the world. But this was the first natural event that I had the opportunity to photograph so I took the development of the series very seriously, developing all of the photographs myself and working with the color grading. 

Originally, the photographs were not color graded to bring out the pinks, red, oranges. After a printing mistake that left me with a print sans cyan, I realised how this form of color grading brought out the alien mystique of the landscape. Eventually, I printed some of the photographs onto human-sized canvases to showcase in an exhibition at the University of the Arts London.